Ok, so today D was all excited because it was super windy, so he couldn't wait until the girls got home from school to fly that kite :) I'm beginning to wonder who is enjoying that thing more, the girls or him.. lol. It's cute.
We have a huge open field in our backyard that is great to play in... so naturally it's the perfect place to fly the kite. The flew it for over an hour and they had a lot of fun :)
Doesn't D look like he's having fun? :) He was... and the fact that he even left his cell phone on the table inside to go play says something-- the boy even takes that thing to the bathroom with him :) LOL...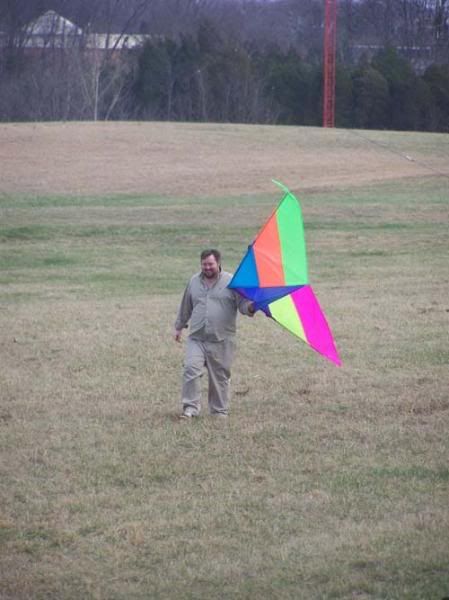 Here is Courtney and D getting the thing ready...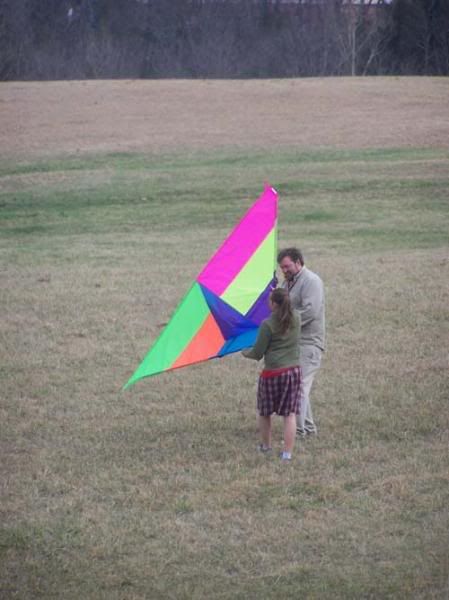 Getting into position...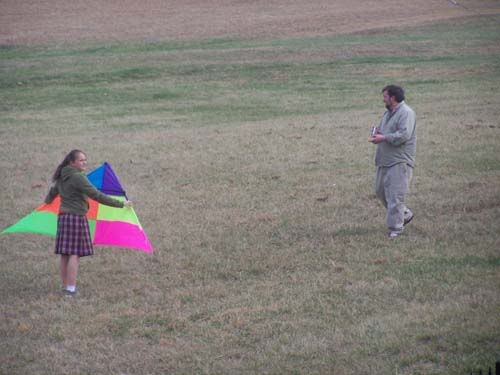 Almost ready for take off...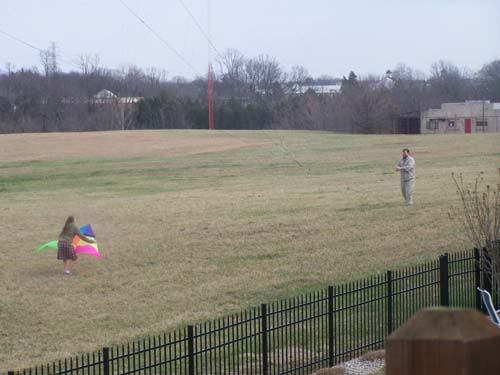 There is goes....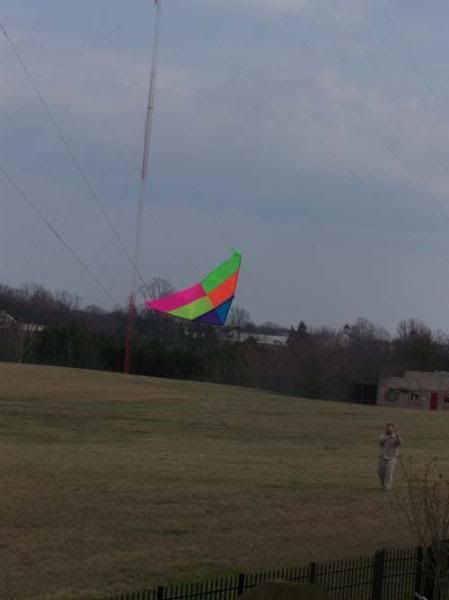 LOOK how high this sucker went up there. We have radio towers in that field that are just massive-- the kite went WAY past the towers... Aspen even got to fly the thing this high. She was loving it. :)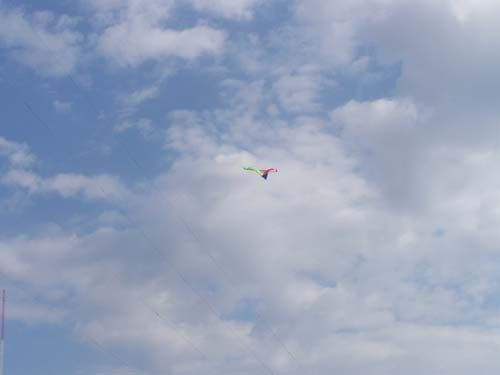 Okay.. off to bed. D has been ready for an hour and I just keep on typing (lol). Hey, it's not my fault he doesn't like to go to bed without me..... :) LOL... ok, I'm outta here! I'll update tommorow....