We had a really nice Easter.... I'll share all about it tommorow.. here are a few pictures until then :)
Here's the girls after church- they saw their "Easter Bunny" stuff before we left that morning but they didn't even try to get into until we got back home. I was impressed :) We cut really back this year- we ususally go ALL out (same with Christmas, but we're trying to slowly ease back so they don't always expect so much, let alone we don't waste money on stuff that they get overwhelmed w/ because they have so much, ya know? Well, out of ALL the kids, Addi was the one who pointed it out which totally floored me. She was all "The Easter bunny left so much more last year".. I had to take a double because my quite, innocent child noticed before anyone else :) I was thinking to myself "Just wait until Christmas, chick".. lol :) They did get the new Enchanted movie which they really liked. Chelc got a purse, Court got a new game for her nitendo ds, and the babies got the DVD and a kite. We cut back on the "junk" stuff, too which was good. Sure, they had chocolate and jelly beans :) but the years before, it was just insane.. why WONDER the denist knows our family on a first name basis (lol- j/k)... anyways, here's the pictures..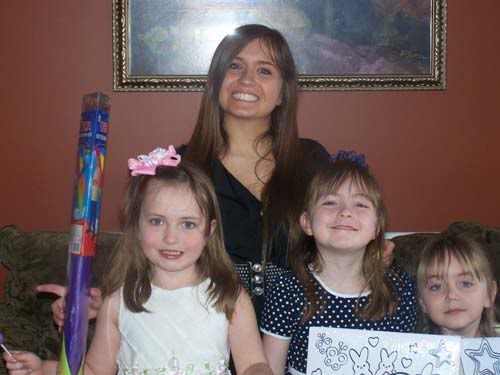 Aspen and Sis (with her tights all fallin' down.. lol)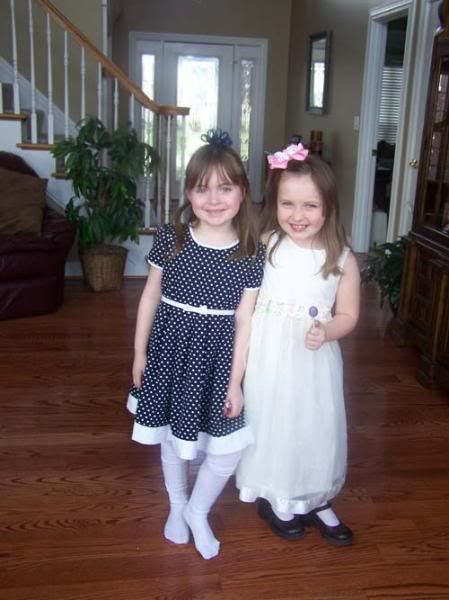 Sis.. she looks so innocent doesn't she? Don't let that sweet face fool ya :)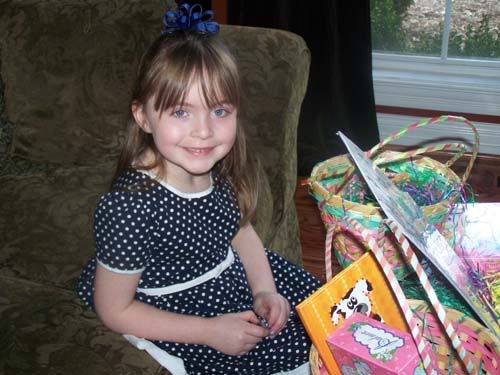 Aspen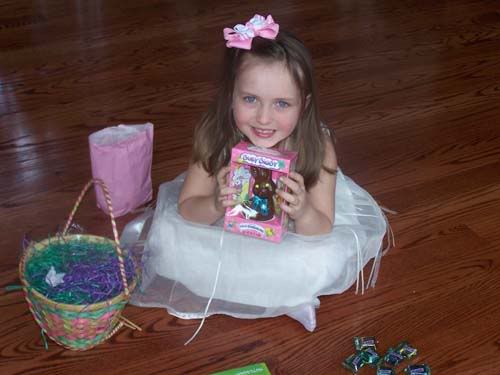 3 munchins.... Sissy is standing on her toes here, the little turd...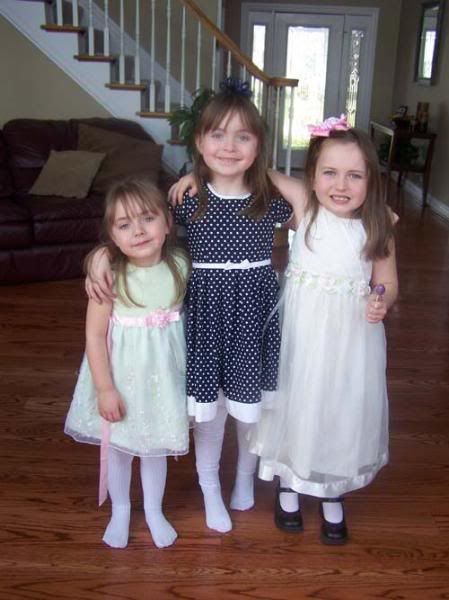 It's not every day that you see Courtney in a girly dress, let alone the color PINK- so...... I had to document this moment (lol). :) She's growing up.....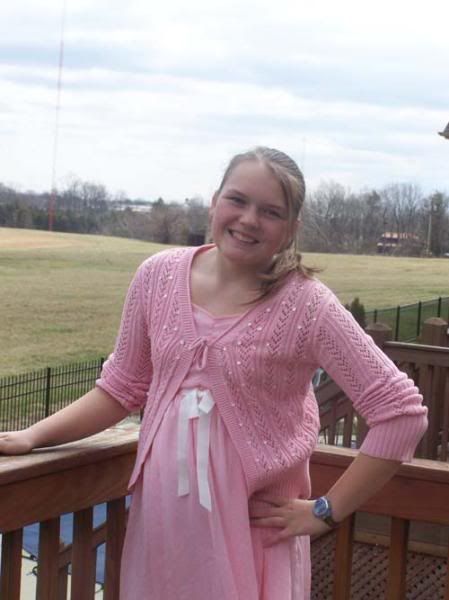 Here are the girls and D trying to get that darn kite to fly that afternoon. The wind wasn't blowing, so man was it a sight seeing them out there :) Beleive it or not, it ended up snowing about 2hrs. after these pictures were taken and we even had a ground full of snow-- weird, huh?
D and Addi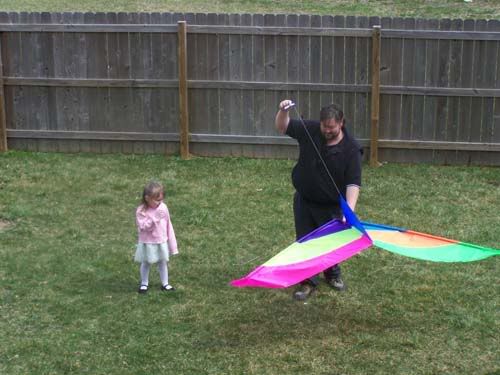 Courtney got it to fly for about 5 seconds.. lol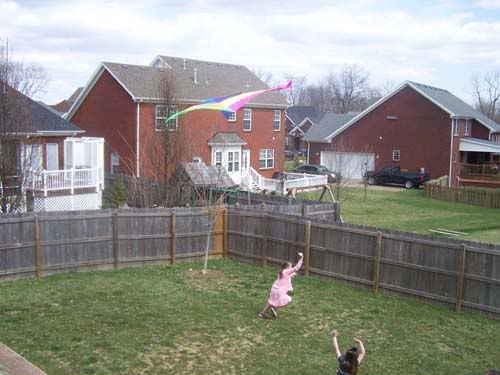 and so did D...