Ok, I took a few pictures the other day of our home since they painted. Still need to hang the curtains, but.... I like the colors *much* better than the yucky yellow before.
Here's what you see when you first enter our home.... this is our great room. Nice, tall vaulted ceilings but don't let the visual fool you. Yes, it's pretty.. but this room is *so-very-noisy*... soooo noisy, most of the time you want to pull your hair out if the kids are wild (which, is a lot of the time).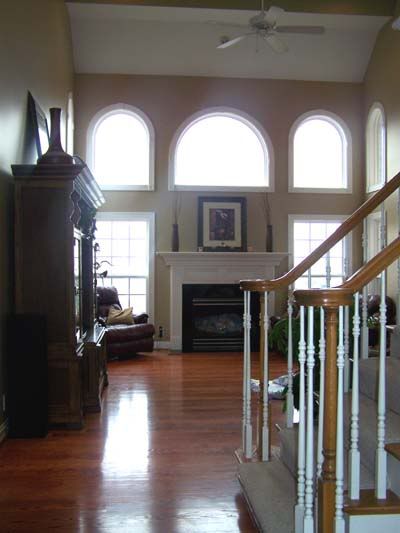 Here's the right side (see little Christian on the floor? LOL)...
Here's the back portion of the room...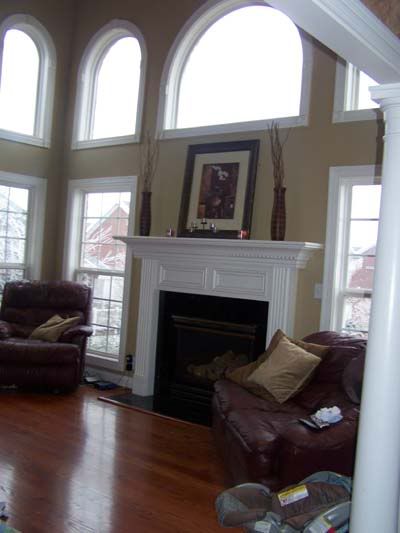 Here's the left side...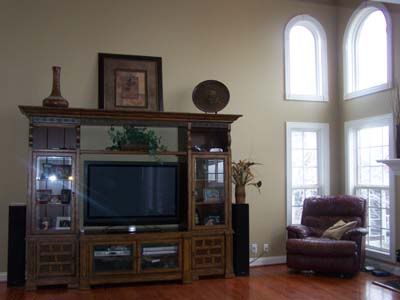 Here's a shot going back to the front door...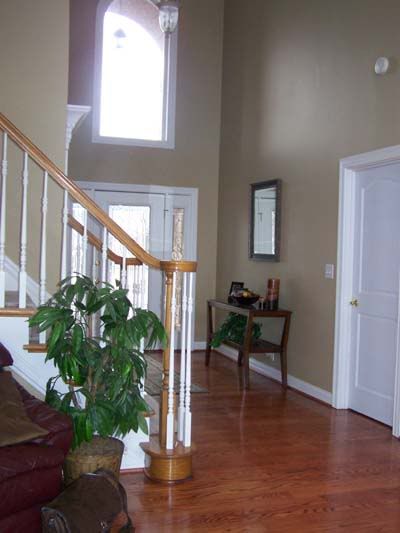 Here's the view of the entry way from the dining room. I just moved this table up from our basement the other day. It looks a little "busy" right now the way I have it decorated, but I want to get a HUGE floral arrangement to go in the center, with 2smaller lamps on either side.
This is our dining room, which we use as a family room. Our furniture has been downstairs since before Christmas when they painted. Yes. It's STILL down there.. I *wish* I could get Darryl to help me carry it up. But, waiting for that day to happen is like waiting for cows to fly. Hopefully soon.. I'm so tierd of this room being so bare. (bleech!). Esp.since this is what you see from the street and the first room you see when you walk inside.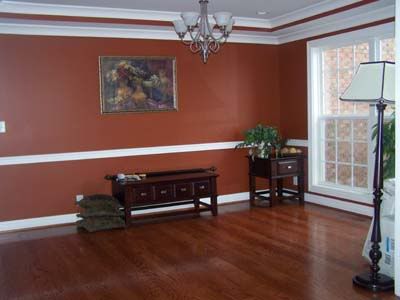 Courtney's room was a mess, so I just took a few shots :) Her room use to be baby blue (the color when we moved in). It's now green and brown and I love it! (So does she). Once it's cleaned (hopefully tommorow..lol) I'll take a full room shot...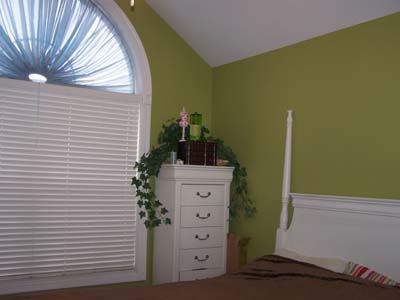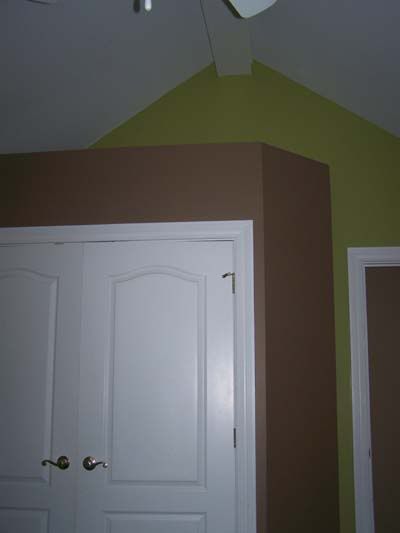 More to come tommorow....