Our trip to Missouri for Josh and Emily's wedding, and to see the fam was great! We got back home on Sunday [after a *very* long car ride back!!]. The girls did awesome going there.. we didn't leave until 7pm on our way there [don't ask.. all of you who know us can totally understand why.. lol], and so even though they didn't sleep going in, they were really content and just well... GOOD! Going BACK home however, was a TOTALLY different story! We even let them swim for about 2hrs. before hitting the road in hopes they would be zonked. Ugh... no. Not even a short little cat nap. Mind you, there was very little fighting going on (which was good!), but man.. they were all SOOOO wired and just SO DARN LOUD! I think Courtney and Chelc were the loudest ones the entire time... I thought D and I were going to have an anitexy attack. Throw 5 VERY LOUD children in a SUV for 7 hours and man, it's known to get under your skin eventually. :) When we got back in town, we took the girls to Dairy Queen which they loved! So, we had a great time... :) The girls did lots of swimming while we were there [they would LIVE in the water if they could], we visted with Grandma, and we went out to Paul's house in the country to see the work that he's done and to see Corndog (his Horse.. yes, he named his horse corndog... if you knew my brother, you would so understand.. lol) :) After we were leaving my brothers [D, Chelcey, and I] we were driving down the road and I spotted something in the road and made D pull over.... and.... this is the little guy we found:)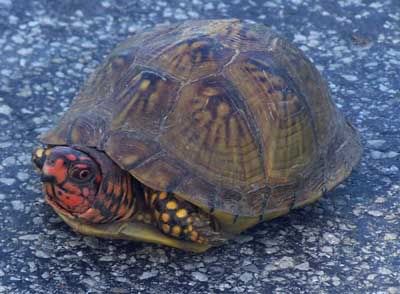 His beedy little eyes looked SOOOO scared.. D wanted to "keep him" and take him home to the girls, but.. I said "heck no!.. the poor guy probally has family out in the country and how cruel would that be to take him away from them?".. Yes, I'm a dork when it comes to animals and critters, and well... just a dork in general :) But, I saved the turtle from getting smashed in the street *and* quite possibly from having to relocate :) It was a good day for Mr. Turtle guy, and he doesn't even realize it :)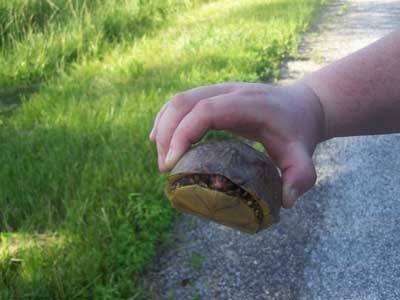 Here's D trying to talk me into it.. sorry dude, ain't gunna happen :)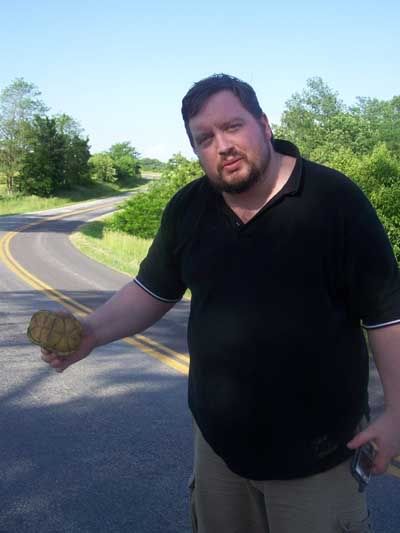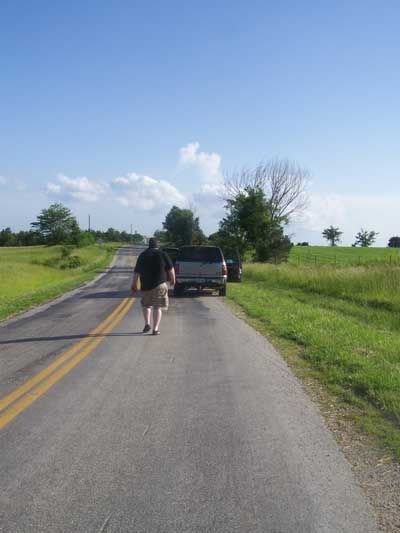 I saw my niece Stacia, who I haven't seen since she's been pregnant and OMG, she is so stinking cute and has the most TINY little belly I've ever seen. You guys know me, as soon as that darn pregnancy test revealed POSTIVE for me, I gained 15lbs on the spot. When I was barely 6wks, I was already in full showing mode.. it was insane. Then, you have people like Stacia.. who is 6mo pregnant and has the smallest little baby belly ever :)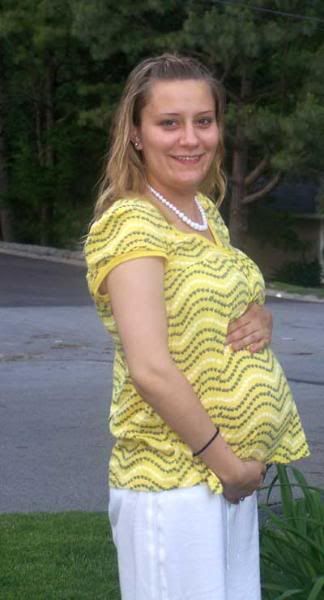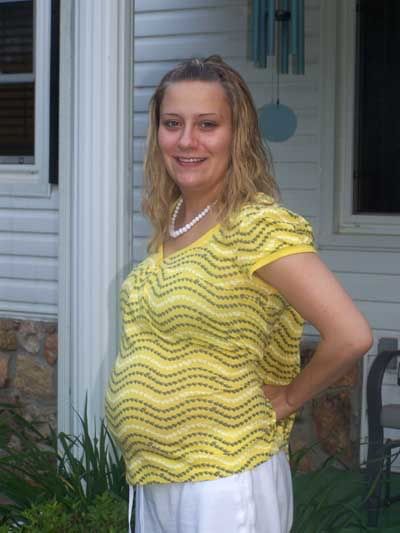 and, of course.. we had to take pictures before heading off to the wedding. :)
Little Addi
Me and Chelc
Stac and Chelc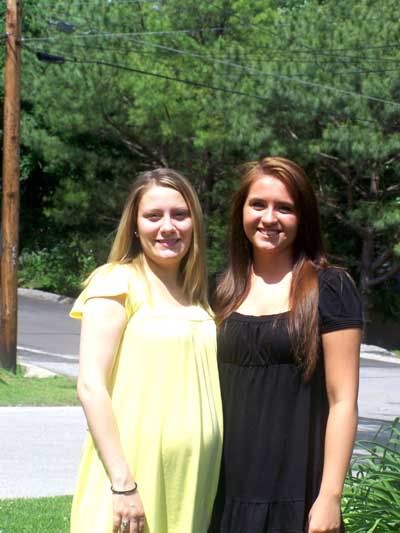 me and Stac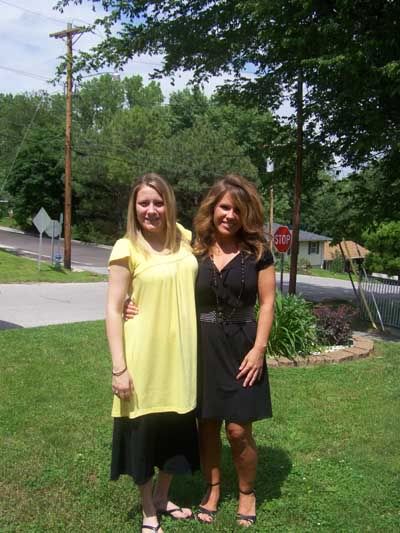 Mom and Dad :)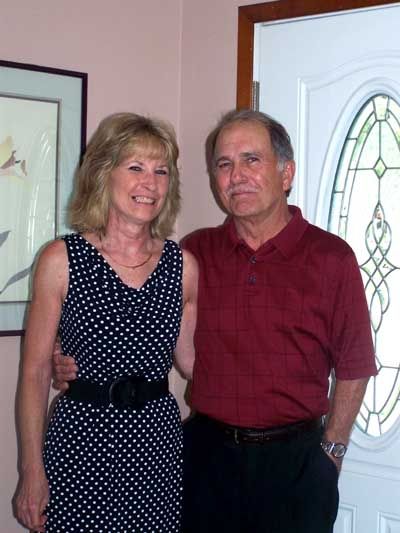 Me and my parents...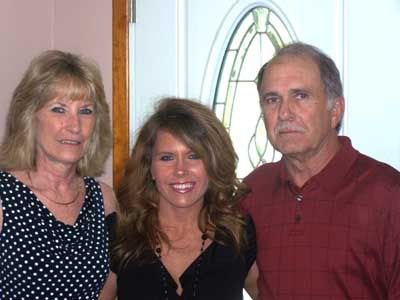 The wedding was beautiful, Emily's Dress was absoutely stunning (she looked gorgouse!), but what I will always rememeber from that day... was the look in both of their eyes- that total eye contact and the love that was being shared with just one simple look. The amount of love in both of their eyes was absoutely, without a doubt- AMAZING! :) I was *SO VERY HAPPY* for them both and just so happy that they have found one another. For those of you who don't know, Josh is my cousin- we grew up really close (we were ALWAYS together as little runts :)).. and as Josh got older, he was just really focused on LIFE GOALS. I have always admired him for his accompliments in life and just his overall FOCUS. Don't get me wrong, the boy knows how to let loose :).. but he waited until "the one" came along to settle down and let me just say, you can def. tell that good things come to those who wait :) I am just thrilled for them and be prepared, I took A TON of pictures, so.... :) I hope you enjoy!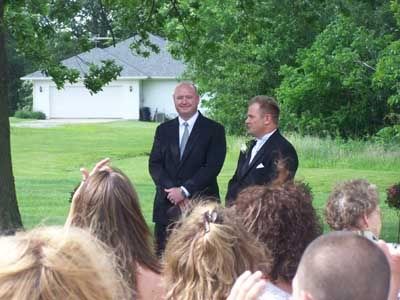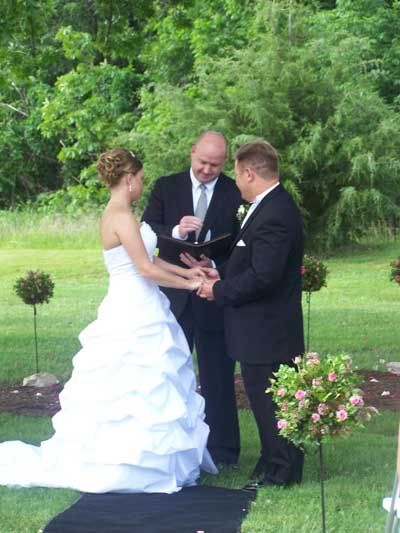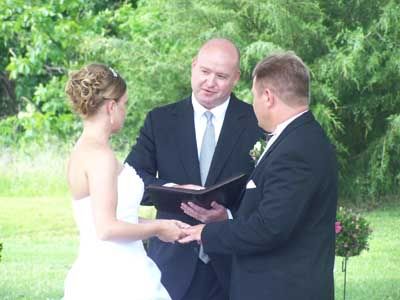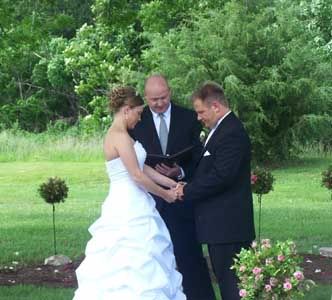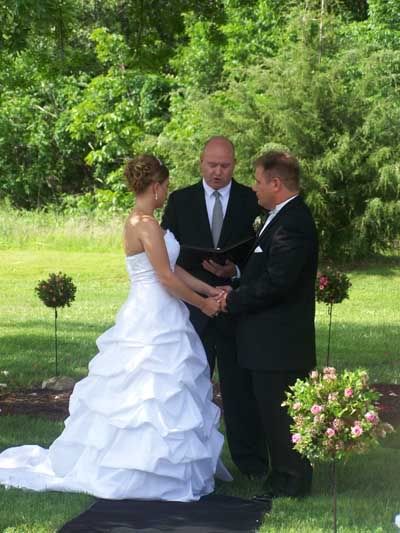 My cousin Steff... she looked So pretty :)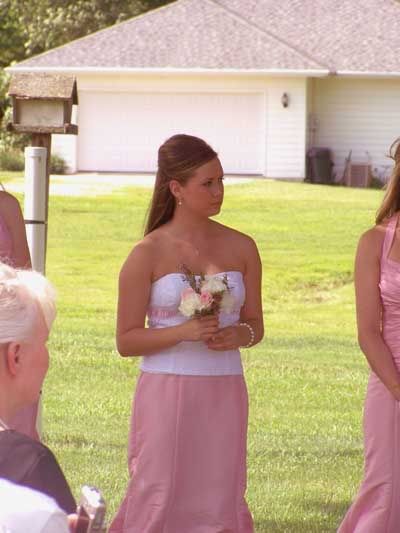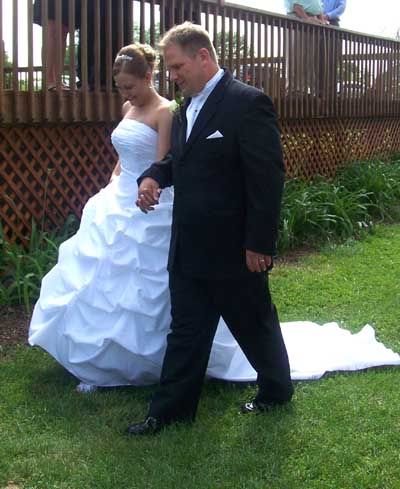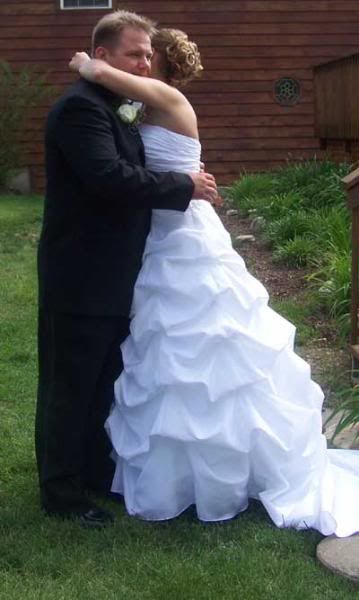 The new, Mr. & Mrs. Josh Green :)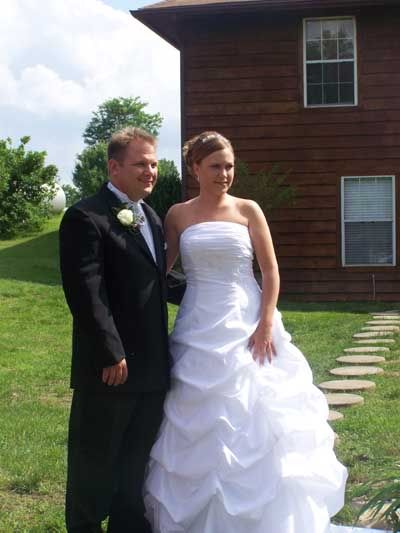 ((now I can't wait for some little Josh or Emily's to be running round... :) Hey, I can say that!! :)))....
The reception was BEAUTIFUL.... the colors were pink and white (Emily is my kind of girl :)).. and just decorated SO PERFECT!....
Addi :)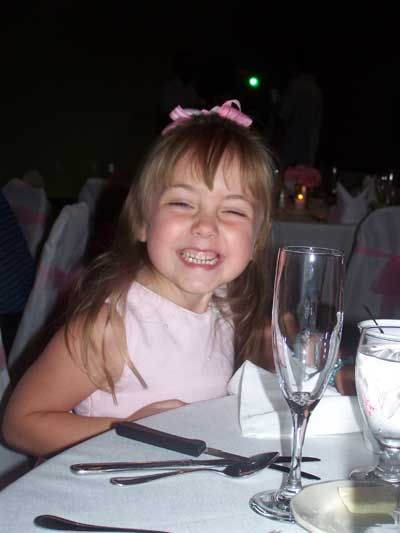 Court and Chelc with my dad :)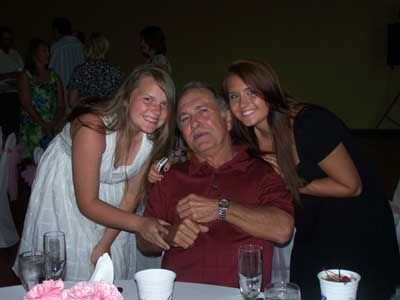 Chelc, Court, and Stac with Grandma Betty :)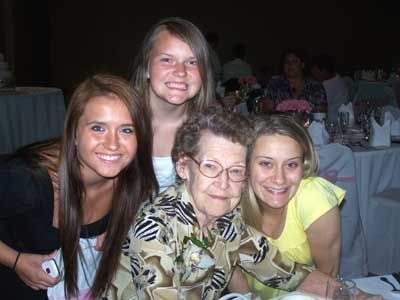 My Mom, Sis, and Aspen
Mimi with all her granddaughters :)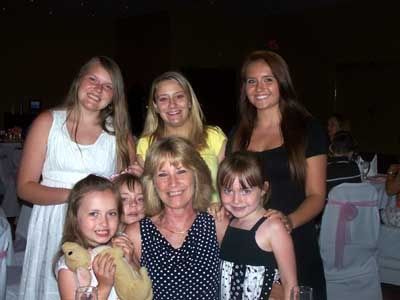 Stacia and Paul [her dad]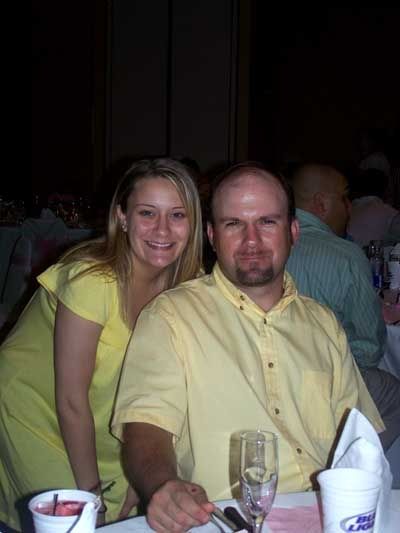 Aunt Rhonda and Dad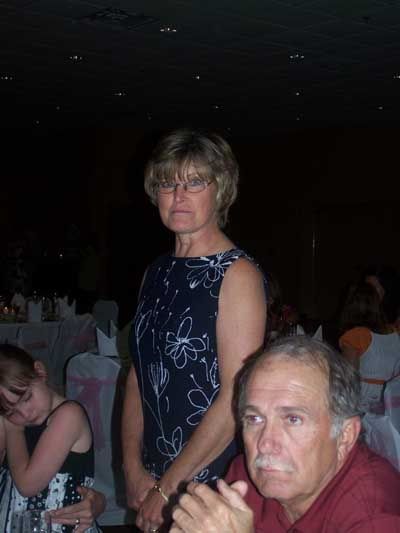 Me and Grandma.. ignore my face here. My family smokes and I'm allergic to smoke (sinus' KICK my butt when I'm around it) and my face always blows up & gets all puffy.)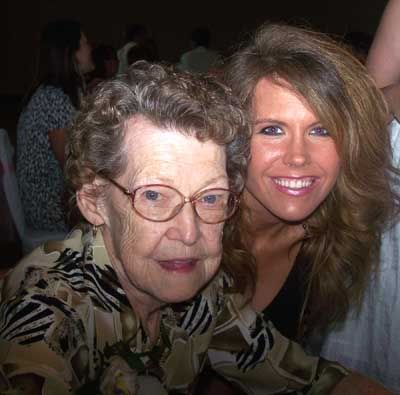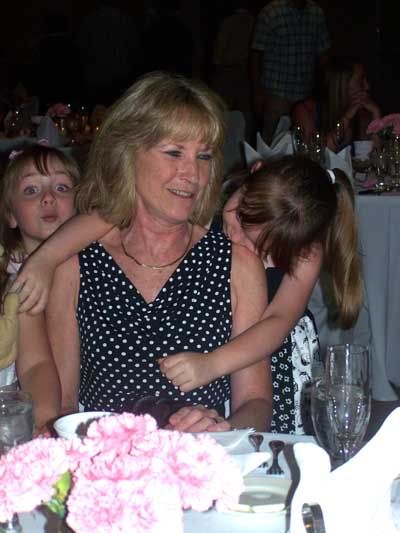 Courtney and Paul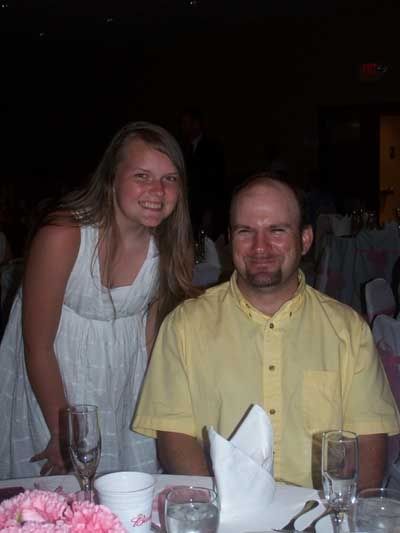 The cake [which I wish I would have gotten a piece of.. it looked SOOO good! :)]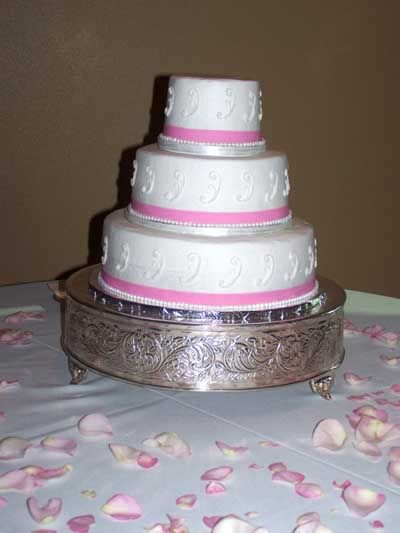 Stac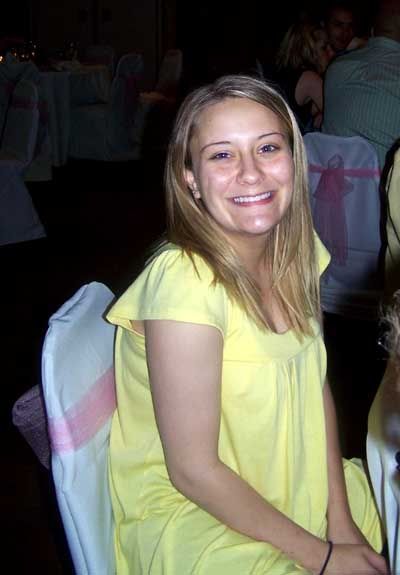 Aspen [daddy holding her hand]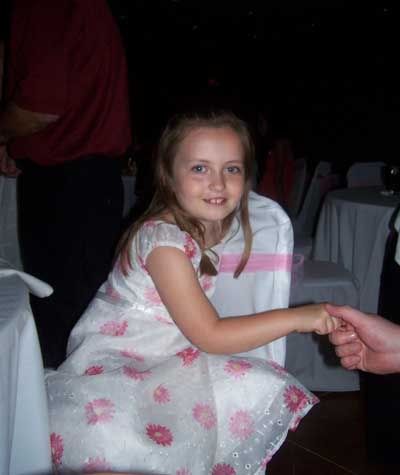 D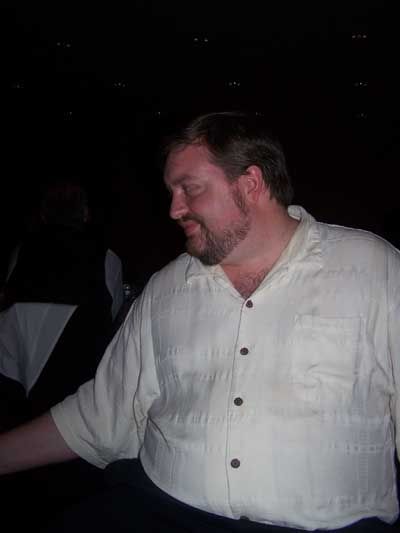 While we were waiting to be served dinner, Aspen decided to show us her talents by balancing two forks with the pink candy :) And, you know me.. a TOTAL photo op :)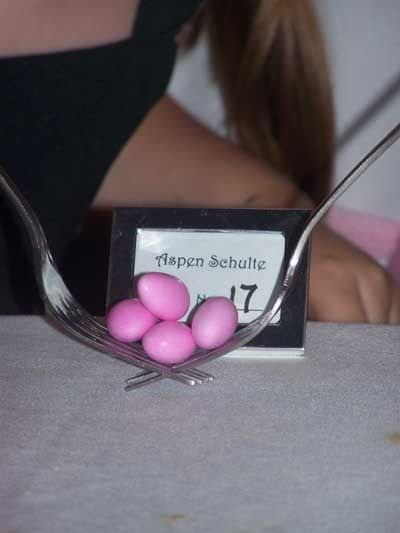 I love these pictures of Josh dancing with Grandma to Garth Brooks "The Dance". It was such a special moment... Chelcey has better shots (close up) that I need to get printed to send to everyone, but.. these will have to do until that happens :) These pictures say a lot about Josh.... when you meet him, he's SUCH a cut-up. A TOTAL "Johnny on the Spot" when it comes to cracking jokes and just being absoutely HELARIOUS! But this guy has SUCH an amazing heart & Spirit... he's so compassionent, so family focused... and just one special person! This meant so much to our Grandma, who when he asked her to dance was hesitent because she didn't think she would be able to do it :( But, Josh convienced her and I'm *so* glad that he did. She was all smiles afterwards, and when we got back to the house after the reception, I brought it up and she said how much she loves him and how that may be her ever last dance. :( So.. I'm SO glad that Josh is the man that he is and gave her "one last dance".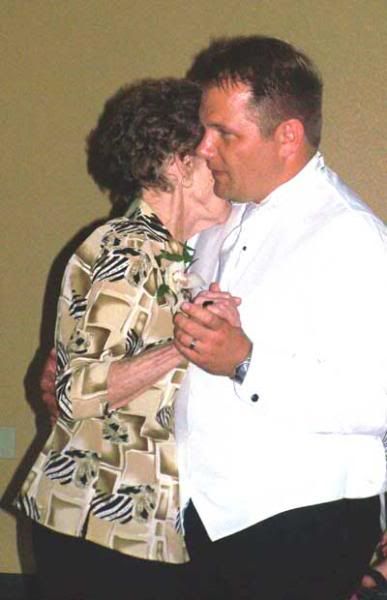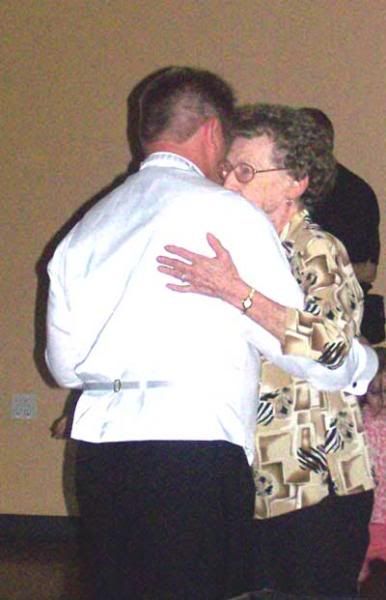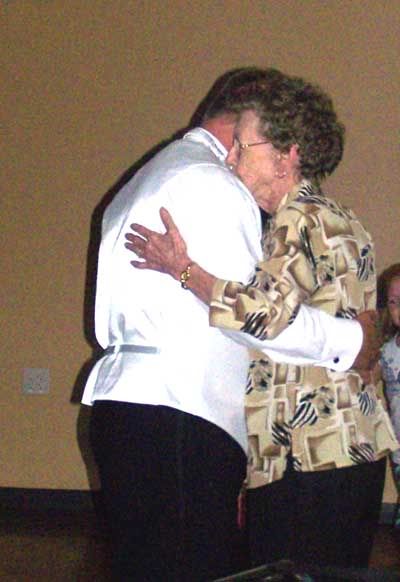 And, of course you know if there was music and my parents were both there... you would find them out on the dance floor :) The girls were also quite the dancers that night :) My mom GOT IT ON on that dance floor with the girls.... the woman was relentless :) LOL...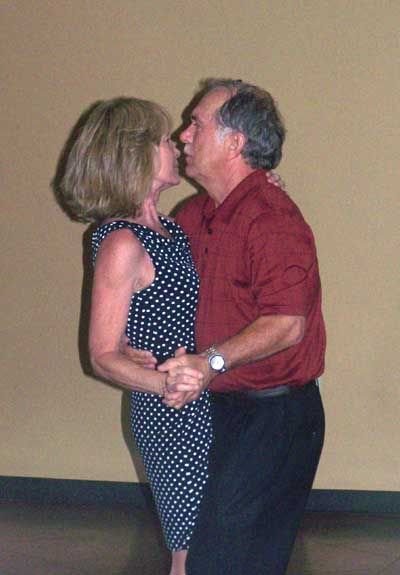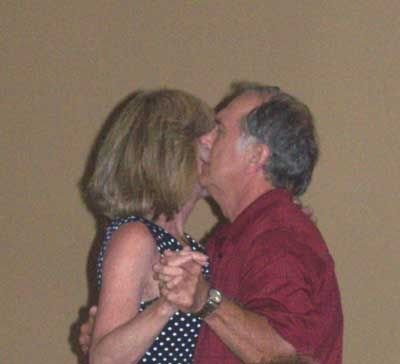 The color is all messed up on this one, but... had to share since Addi and Aspen were dancing along the side of them :)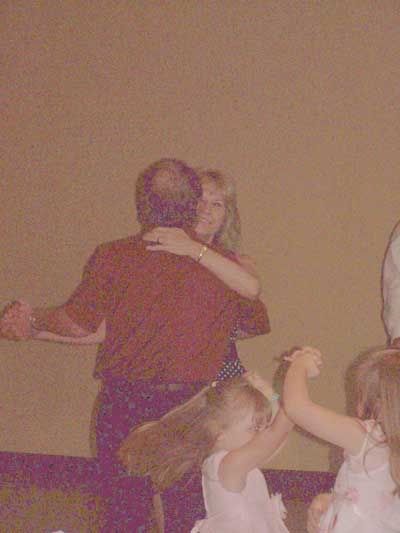 There ya go.. a little peek into our weekend, the wedding, and my family :)
Things have been on the go since we got back! Chelcey leaves for Charlston, SC on vacation with Carson and her parents tommorow.. for TWO WHOLE WEEKS. She is *so* excited! She's never been to the beach before, so she's ever so pyched! Their condo is right smack on the beach :) so.. I'm sure she'll come back TAN as can be. :) I'm excited for her!
D wanted to head out to Chicago today [all of us] so he can do some work up there and the girls and I can chill at the pool. But.. he called and said that we can leave today or tommorow, and of COURSE I said tommorow [if even that]. The thought of getting back in that car for 7hrs. with the kids [minus Chelc] is just draining. Plus.. the packing all over again (blah!....). So, I'm hoping he'll decide to go solo and I can just chill here at home. Doubt that will happen though, he has the girls all excited about going [for the pool :)] So.. I'll keep ya posted if we leave.
Ok.. LOTS that I want to get done today, and I promised Chelc I'd take her to get another swimsuit before she leaves [she's spending the night with Carson tonight (Carson stayed over here last night), plus she wants to go get another pair of shorts before I take them over there. So... need to throw myself together (half way done, just need to finsih up my make-up). Plus, want to stop by The Children's Place for the girls (they need clothes SO bad right now) to see if I can find them a new swimsuit & some shorts/shirts.. they always have the best sales (cheap!). I also have some "house plans" today.... need to run up to Kroger to enlarge a picture of Aspen so I can *finally* hang all these B&W frames that I have in our upstairs hallway (I haven't done it yet because I enlarged ALL the photo's of each of the girls EXCEPT for Aspen.. yeah, like 4 MONTHS ago... lol (oh, stop!!!)... then, I need to find 6 more shots to enlarge while I'm there because I bought the same kind of frames (B&W) that I want to do downstairs. I also have on my agenda today of taking all my magazine "mess" (ebay) to the basement since I set up the 6ft table down there so I can get them OFF of our desk in our kitchen... that area looks HORRIBLE right now and needs some serious attention. So.. that's on my "to do" list.
OK.. better run before time gets the best of me. :) Hope you enjoyed the pictures and I'll talk to ya soon :)
Later...
Oh, I'll leave you with this crazy picture of my cat taken on the stairs last night... this cat, as I've shared before, lays SO crazy.. how the heck he is EVER comfortable is beyond me. But.... whatever works for him, ya know? :) Check out his back legs.. he lays STRAIGHT on his back like humans.. he rarely lays on his side. It's always in this position with his legs spread....ok, that sounded bad. I'll stop there.. lol :)