slacker at her finest, I know..... but.. here they are :) Enjoy!
Aspen...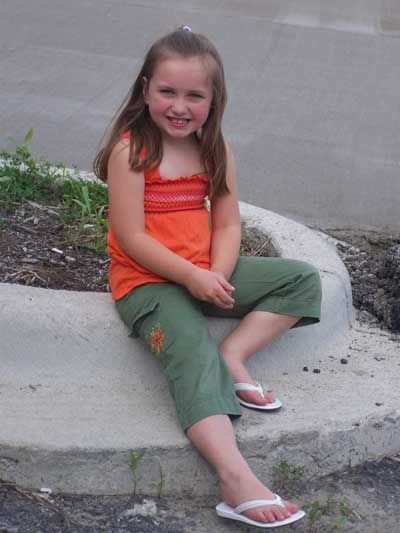 Sis...
Addi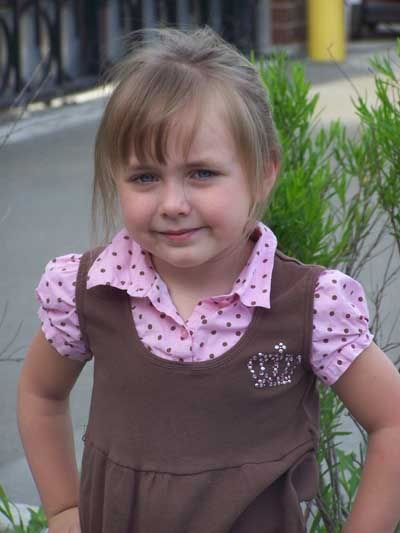 Addi with her "favorite" rock :) [don't ask.. it doesn't take much to entertain this chick]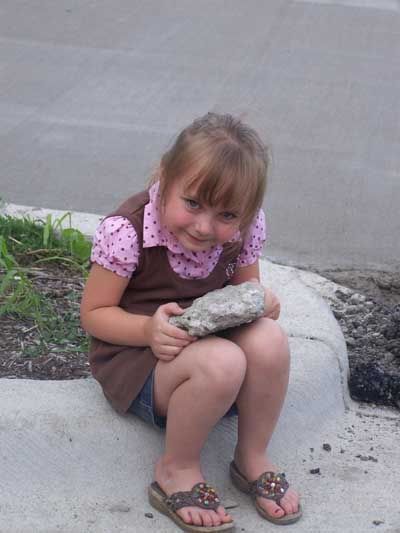 Courtney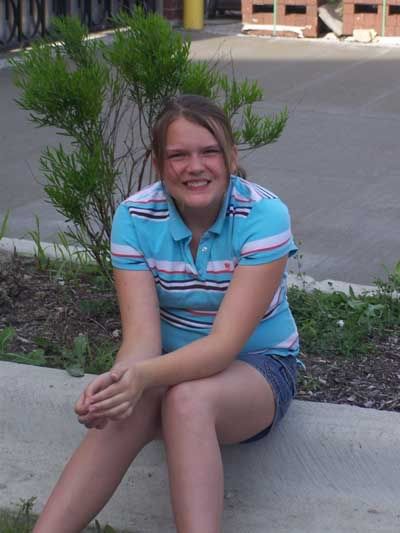 Okay, I *love* this shot! Firts, you have to get the story behind the picture. Aspen would pull her bikini bottoms out so there would be air inside, you know.. making it all poofy. She kept saying, "Look- I'm superman!".. it took me awhile to finally "get it".... you know, Superman has that lovely manly bulge in front? Yeah.. :) So.. here's Aspen's version of Superman :) Awh.. so young and innocent. It'll be fun to show her this picture when she finally "gets it", ya know? :)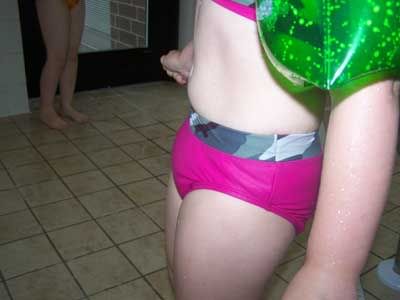 Here's the little punk jumping in :) Great action shot!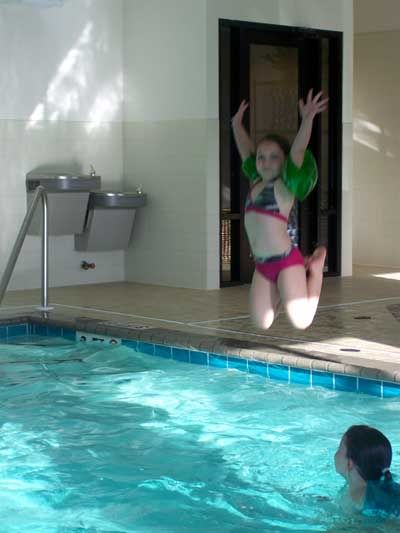 And, another...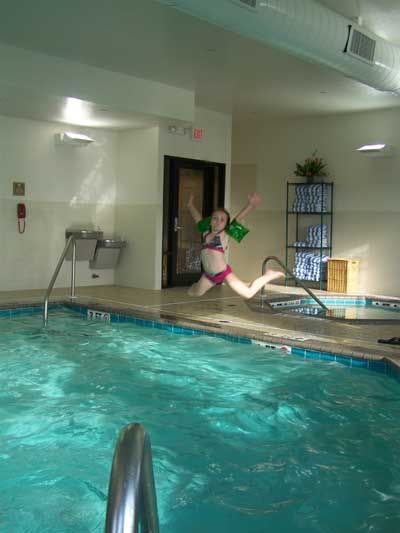 Courtney was a little miffed at life while we were there. It was "that time of the month" and she was frustrated that she coudln't swim. So... here she is on day 2 of us being there.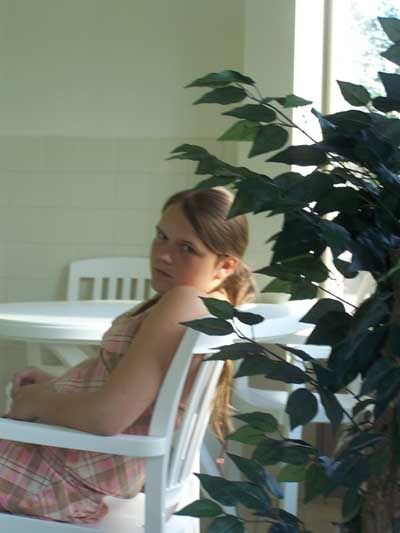 But, after our 5th day there, she was finally "home free" so to speak :) So.. here she is ALL smiles. :) Awh, to be a woman (lol)...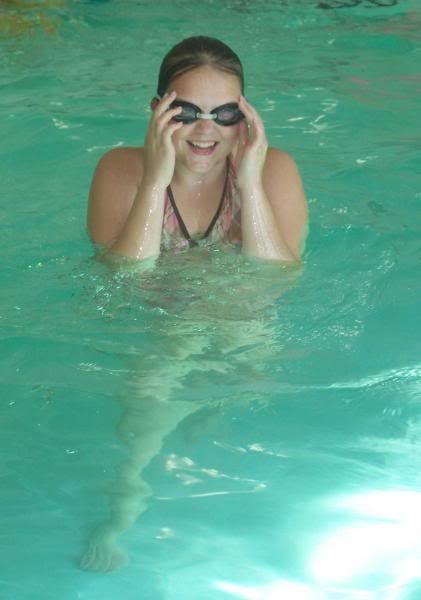 Love the goggles... :)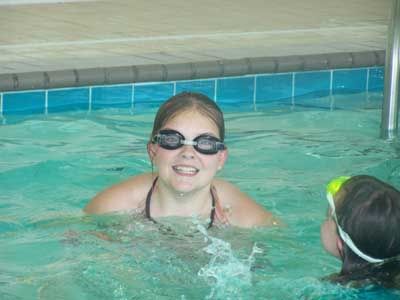 Sissy shots...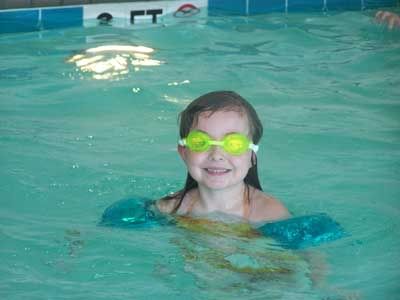 LOVE this one.. check out Aspen and Addi's faces when D was throwing Sis in the air :) Priceless....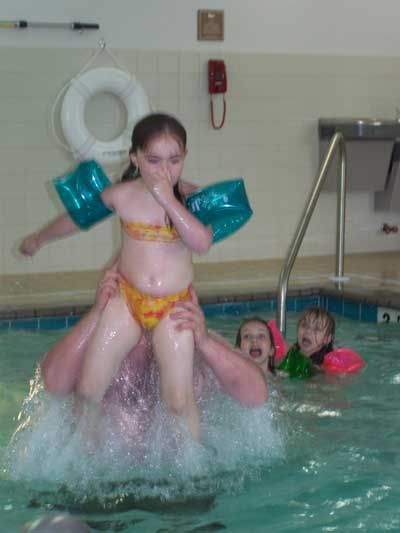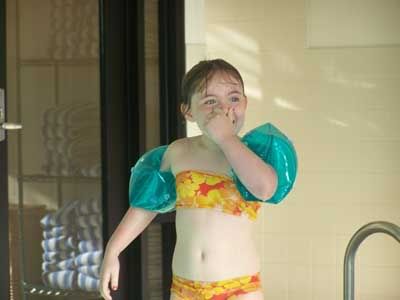 Sis and Aspen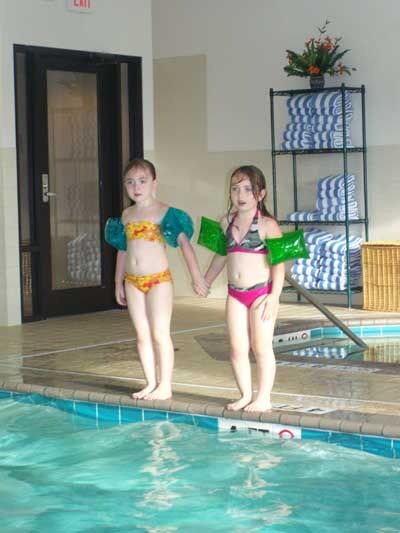 Action shot... isn't she so graceful? LOL...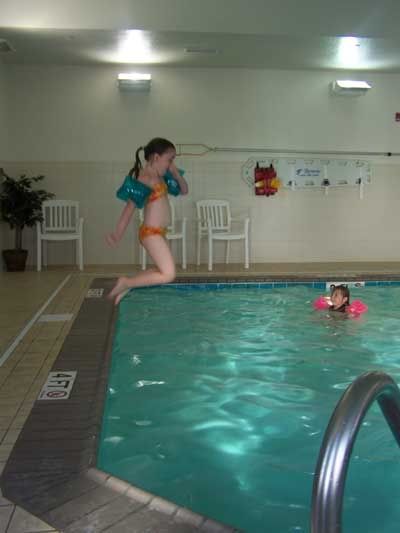 LOVE this action shot of Addi hitting the water... :) :)"whoa baby!"...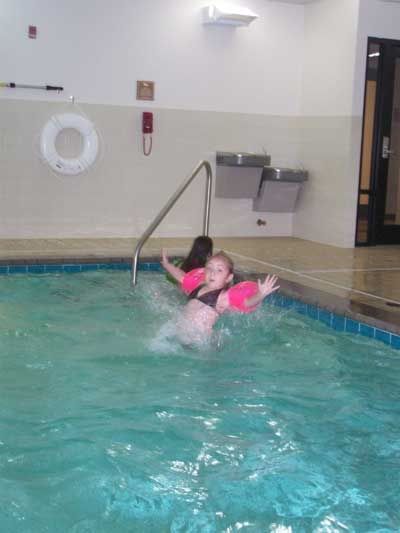 "Get it, Addi"...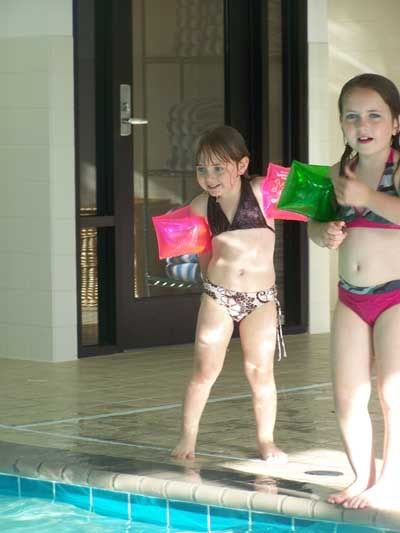 Cutie!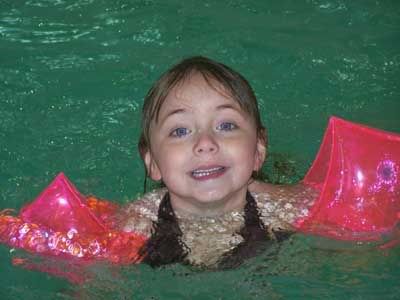 "Do your thang, honey!"...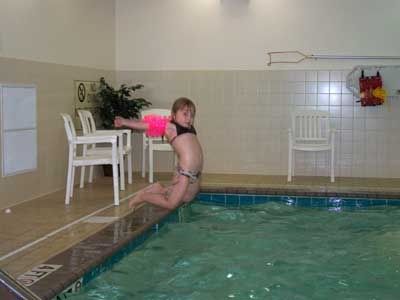 Frog girl!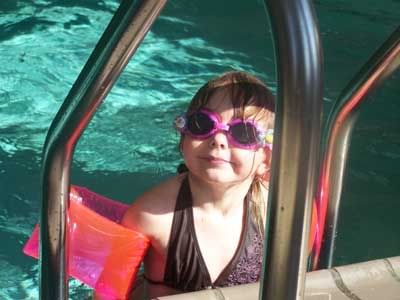 D had fun driving the darn bob cat around, working outside while we were there... and naturally, each girl had to get in and drive it themselves :)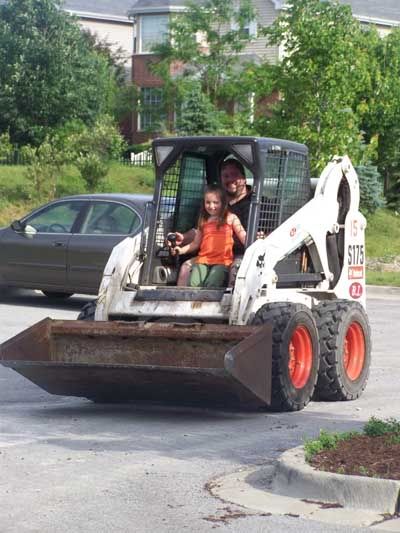 Addi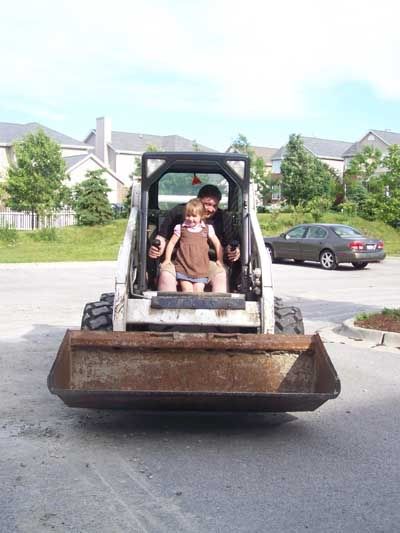 Even Courtney....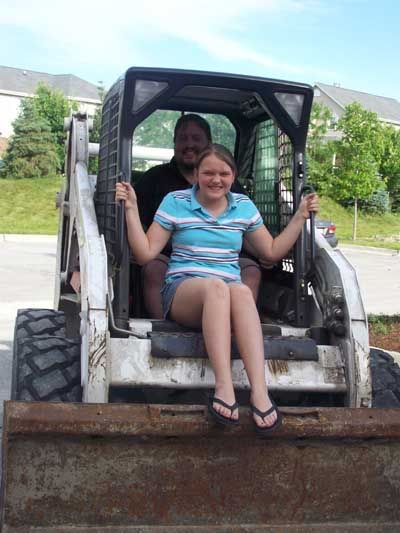 This is the development that D developed...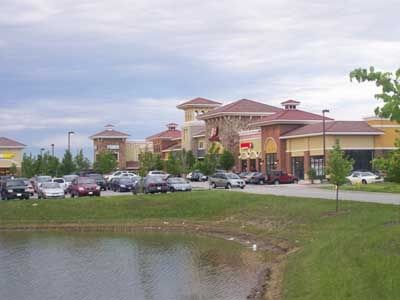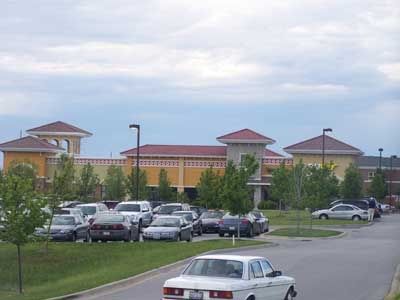 Crazy geese that were everywhere near the water :) They were cute...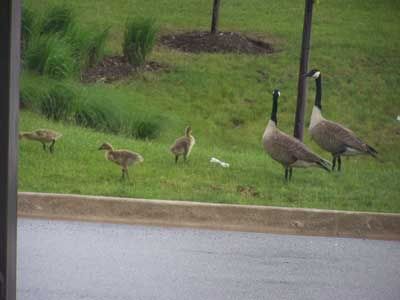 Speaking of crazy flying things [not a big bird fan, here].. on our way back to KY, we stopped in Merriville (where D has another hotel) and we went to Arby's drive through... ALL these seagulls were EVERYWHERE.. so, we fed them lots of curly fries :) and the more we fed them, the more seagulls came around! It's not everyday that you see seaguls in Chicago, but... I guess they are there :)
This is the dude that started it all.. he was all alone, then started yelling when we threw his butt a curly fry, then his posey came on over...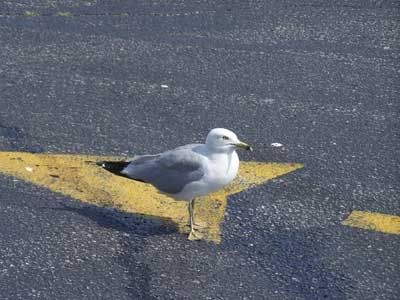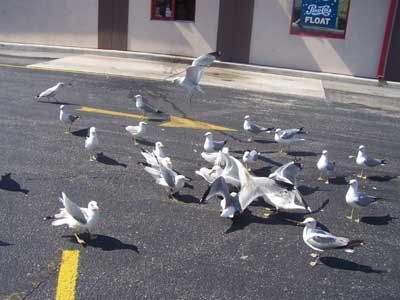 This was gas prices when we left for chicago....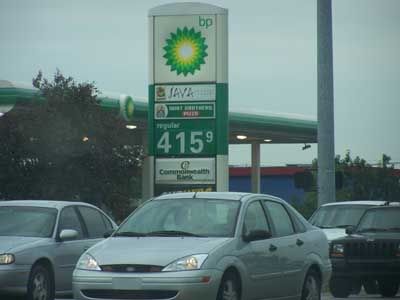 It was like $4.40 yesterday...
And, here are some shots of the girls playing Fashion Show the other day... :)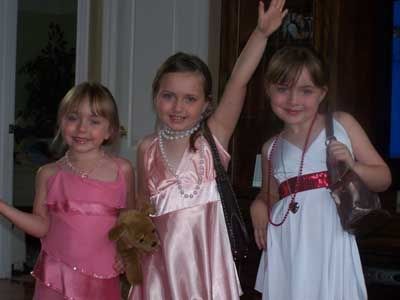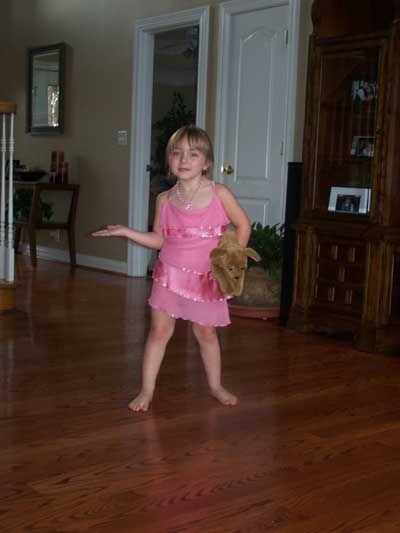 My little tomboy....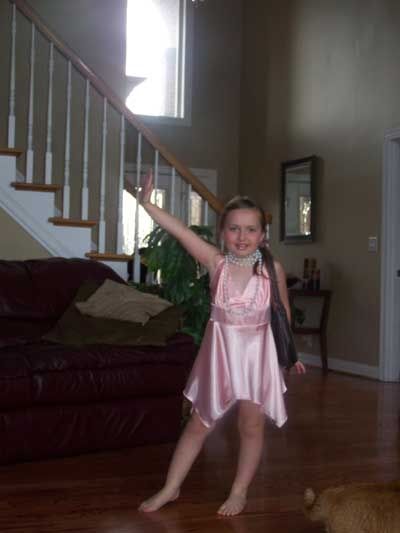 Love the tv in the background.. :) LOL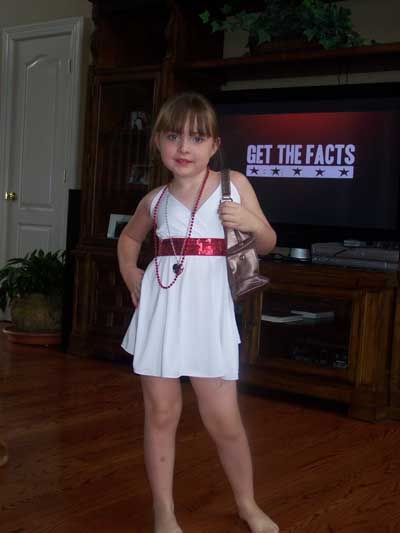 and.. Sissy found a ladybug the other night and her and Addi cracked up at the thing for over an hour. It was helarious. Savannah spent over 40min. BUILDING this house for the ladybug.... so it would have somewhere to live. :) What may look like a whole bunch of paper taped together all crumbled up, is a castle to some ladybug chick.... of course, she wasn't there in the morning. :) LOL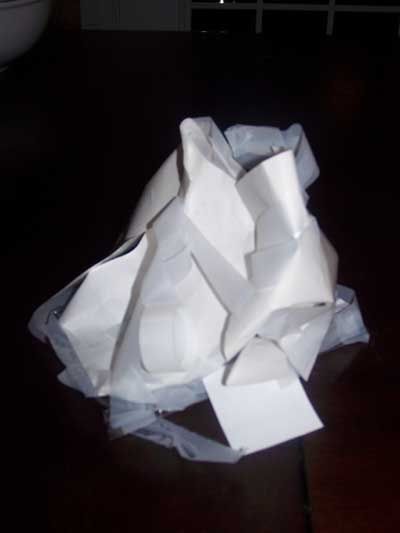 This is crooked (D's shot).. but, this was our view out of our window the other night...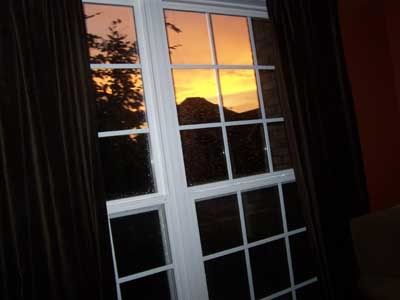 and... one of D and I on the couch the other night... we're trying. He is at the counslor's now, so.. we'll see how it went when he gets home. I'm looking haggered, but.. this is what you look like after tears are shed, ya know?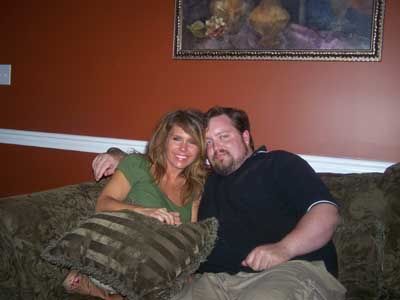 Okay.. need to bail! The girls are going bowling with Aunt Sue-Sue and Papa and their cousin Sky, so... need to get their socks together. Their papa will be here in about 15min.
OH.. and Addi has some big news to share later :) I'll let the photo speak for itself... (coming soon!)...
Later!