Okay, finally got around to uploading the pictures for your viewing pleasure :) I mean really, like you would rather be doing anything else than checking out the MASSIVE creature shot that I took. Seriously people, check out this huge lady-bug like creature that just so happened to be crawling, well.. okay, the thing was more or less just SITTING on my window seal.. just minding her own business. Then, Aspen pointed her out and I screamed. The thing was HUGE. Huge, but harmless. D, of course, being the man of the house (insert big smirk here!) grabbed a shoe to SMOOSH the thing. I mean really, what the heck did this bug do to him? I screamed at him (natural response, really...) and decided to save the bug! I grabbed a piece of paper, along with a ziploc baggie (don't ask!) in hopes to have the little gal fall into it. Needless to say, she was quite large and didn't want to budge. I think I freaked her out more than she freaked me out. But, I managed to get her inside the baggie [with no harm!] and then we set her free out on the deck. She was at least 1.5 to 2 inches in length and was quite pudgy as you can tell in the pictures.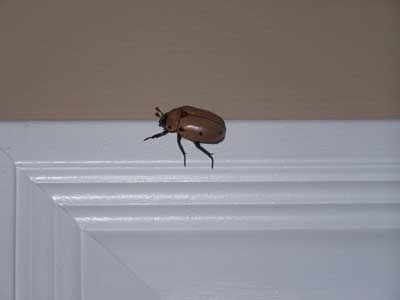 and, here she is... FREE.. FREE AT LAST.. FREE AT LAST, I SAY!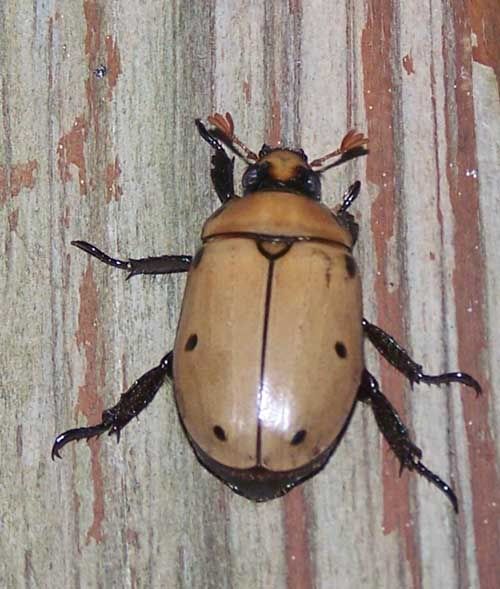 So long big bug lady... have a wonderful life! [and, you're welcome for not allowing that big 'ole man sqoosh you to pieces--- quite welcome indeed!]...
And, here are some pictures of the girls taken on Saturday after they raided in the bag of their new clothes! :) It's funny, because these are EXACTLY the colors of their bedroom.. :) I love it!
Doesn't Addi look SO grown up here? She has really changed a lot over the summer.. her little face and personality has really started to get that "big kid" effect :)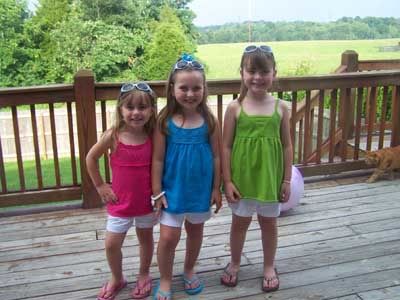 Love the shades!
Here Addi is coming back from her friend Katies house on Sunday :)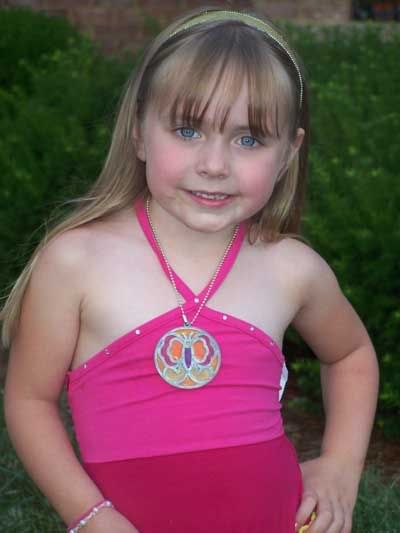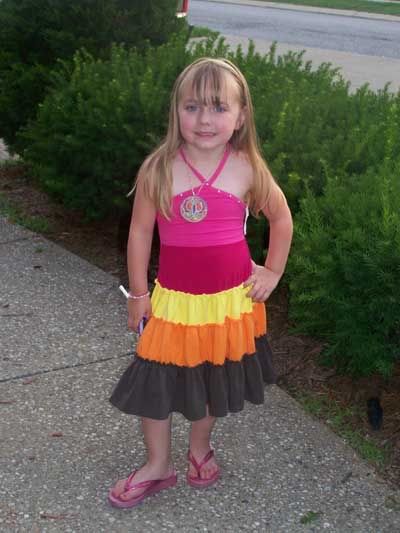 Aspen and Addi.. just please ignore my bushes that SO need to be trimmed [that's on my to do list for tommorow actually] :)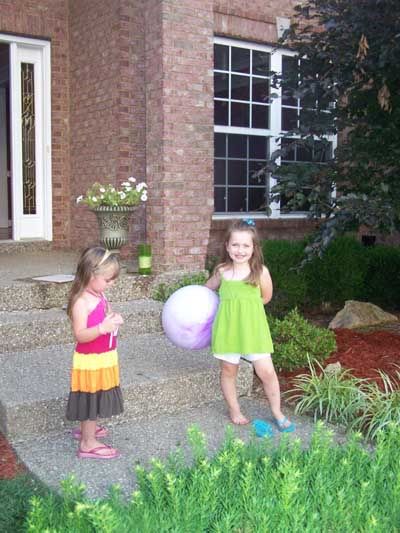 We have a huge open field in our backyard and we are constantly seeing hot air balloons out there.. here's one from Sunday...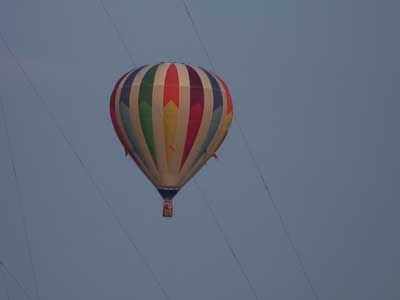 Here's another one in front :)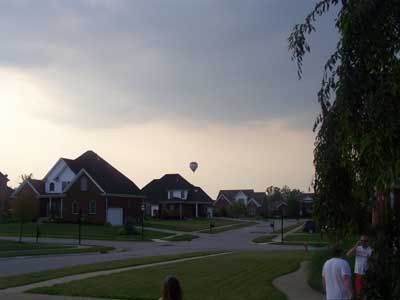 and, as I shared... I worked in the yard on Sunday after church. Our yard was looking bad. So, I went to lowes and got some red mulch... compliments our brick really well.
Here's the horrible before... this is the area that just overnight all this GRASS started growing ever since we took the weed wacker to the weeds. Usually it was just old mulch- not the prettiest, but it sure in the heck beat the GRASS in that area.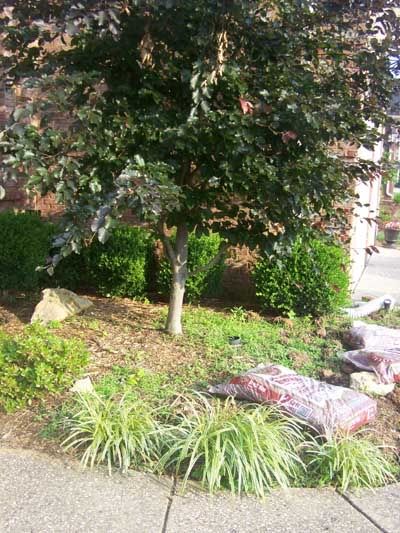 And, here's the after [well, half way done.. I ran out of mulch and need to do the back portion of this area, but... we're almost there.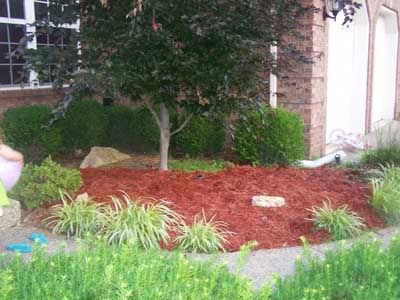 Here's the left side of our house... "during" the mulch so you can see the difference. BIG difference.. I really like the red.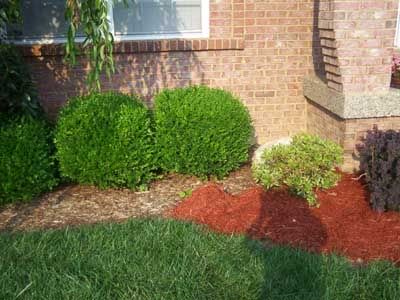 Here's the after....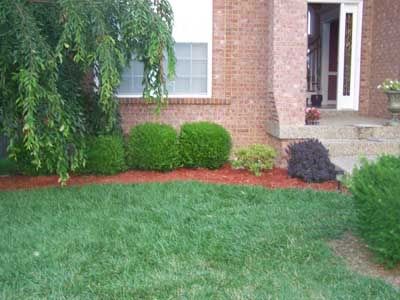 Here's those flowers I was talking about the other day.. I think they are purtuna's or something like that. Don't qoute me poeple.. I have NO idea. :)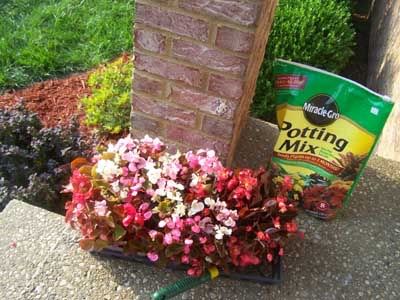 I planted these in a planter on our driveway...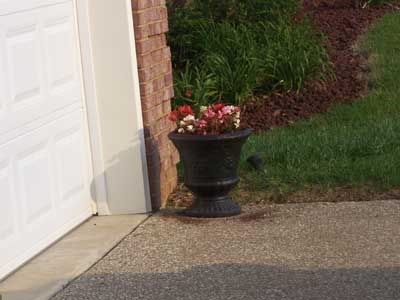 and also in two planters on our back deck! And, here's the planter on our front porch.. don't like these suckers [impatients.. THAT I know.. lol] but, they were on sale when I bought them :) So, why not, ya know?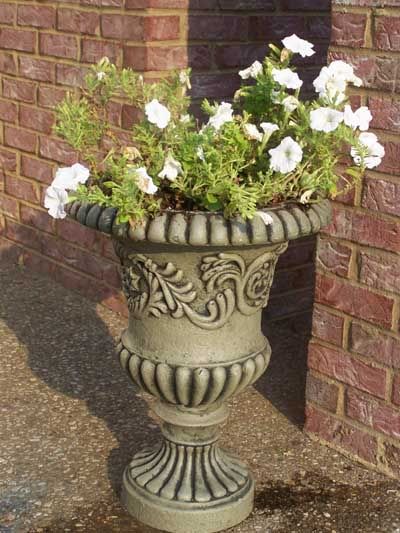 Love this shot of Sadie sleeping.. doesn't he look so cute? :) Just wait until you see the shot that I got of him *today*.. omg, it's helarious... I LOVE this cat! :) I'll share those tommorow... his legs/arms were straight up in the air like he was dead or stretching.. only he was sleeping! :) He's such a stud, I swear!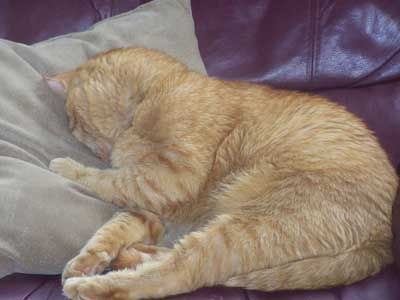 This shot of me showed me that I *really* need to get on the diet bandwagon. Okay, not the diet bandwagon per se.. just EATING HEALTHIER. I've been away from my "salads every day" for WAY too long and def. not exercising enough. My waist has probally grown by an inch and with my short little torso, I just tend to spread out. D and I are going to work out at Fitness 19.. it's a month to month basis and only $12 a month! CAN'T beat that... and well, if we don't like it.. I can then go to Curves. But SOMETHING has to happen.. don't get me wrong, I "feel" great! I'm not "unhappy" with my figure at the least bit [well, the flabbiness in the boo-tay and the theighs can go- lol] but other than that, I'm actually content w/ this little bode! But.. toning and about 7lbs would do me good. It's not a life or death kinda thing--- :) Just a "yeah, that would be nice" kind of thing, KWIM?.. And hey.. enjoy the boobage shot, too. I never realized that this little brown tee, of which, I've worn quite often, is see thru when the light hits it. Nice.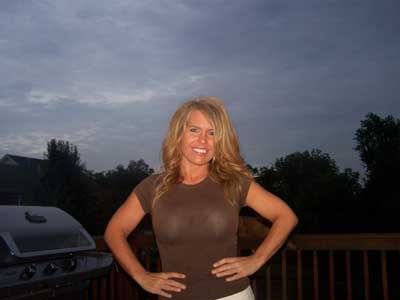 And.. I'll leave you with a self portrait of Sissy.. :)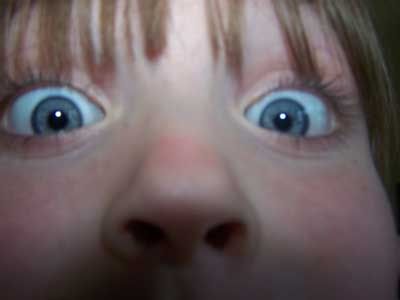 LATER!