Hey guys,
Nothing tooooo thrilling going on over in this household tonight. Just wanted to hop on and say "Happy New Years Eve" :) We are just hanging out over here. The girls are playing "Sing it!" on the Wii (gift from Santa), Aspen is on Webkinz, I just finished up making tacos (Hamburger for Addi), and D is making Bean & Ham soup for tommorow. Chelcey is over at Austins with a few friends (D was playing 'inspector gadget" and spying on Austins house for 20min, until I told him to just relax and GET HOME already-
that boy
!):)... other than that... not a lot going on over this way. We have to go back out and get Chelcey around 1am... she was pushing for 1:30am, but D told her "If you can't get it done by 1am, you ain't gunna get it done!".... I just laughed because it sounds like something that he was probally told when he was a teenager. LOL....
Addi has a birthday party to go to tommorow at 1pm- her best friend Kati from preschool :) She changed school this year, so Addi hasn't seen her since the summer so she's really excited. :) We're going over to Susan's (D's sister) tommorow at 11:30am for brunch since Jean is in town, so.... looks like we won't be sleeping in until 11am tomomrow like we did today :) lol
Oh, I bought Chelcey a Chi straighener for Christmas and must say that I SEE why this sucker is all the rave! It makes your hair silky smooth and straight as can be and best of all, it doesn't damage your hair while straighening. YES! She's been wanting on for awhile now but just never could justify spending that much money on a straightener. Well, I found it for about $40 cheaper on ebay (love that place!) and yes people, it
was
brand new, I know you were thinking it (lol)- so, I snatched it! I used it for the first time today and thought it was really cool. I also got her the "bump its' from
www.bighappiehair.com
that make your hair poof up on top, and they totally work! :) I saw them on TV one day (commerical) and decided to order them since Chelc and I both wear our hair like that, and according to Chelc- she loves them. I bought some too (hey, my own Christmas gift- lol) but I haven't used them yet. :) Check them out if you like this style of hair :) coolness.
Okay, Courtney just brought the Wii back downstairs- guess we're getting ready to have a band off w/ Guartar Hero..... :) So... better scram! Have a WONDERFUL New year everyone and if I ever find that darn camera cord of mine I will upload lots of pictures. Here are a few that Chelcey had on her facebook that I downloaded that I thought I would share :) Hopefully I can share LOTS more tommorow :)
Here's Chelcey and I at the end of Fall...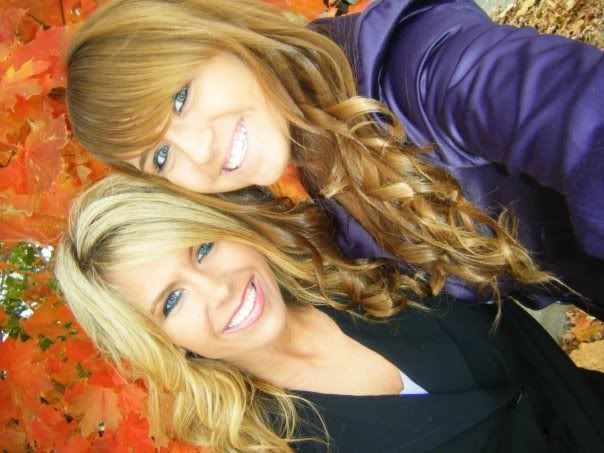 Here are the girls on Savannah's Birthday in November...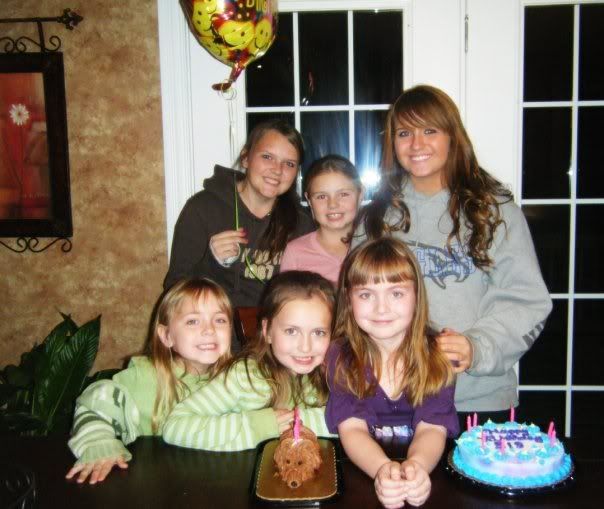 The girls probally in September or so (can't remember)....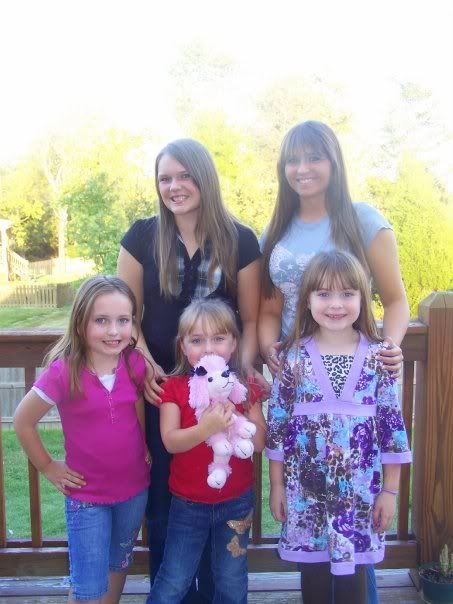 Me a few weeks ago taken with the webcam :)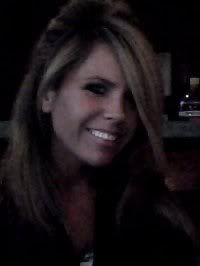 Have a great night!