Ok, here are a few shots that were taken between Aug 08- Dec 08 that I wanted to share. Hope you enjoy!
I'll start from Aug 08..
First day back to school (first day of K for Addi)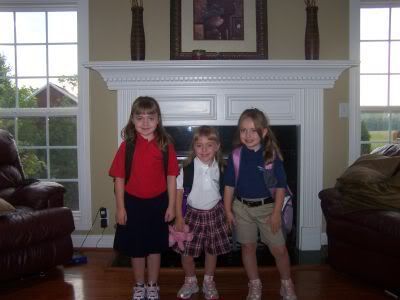 Addi with her buddies at a field trip in Sept08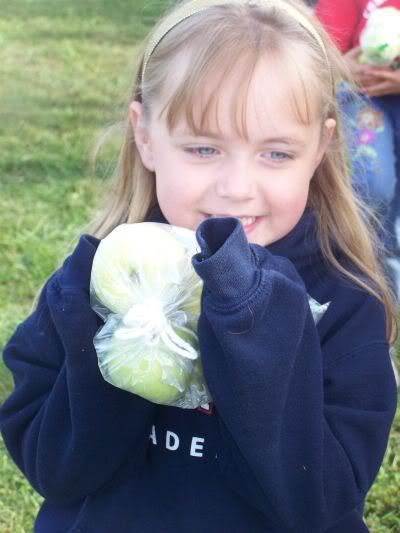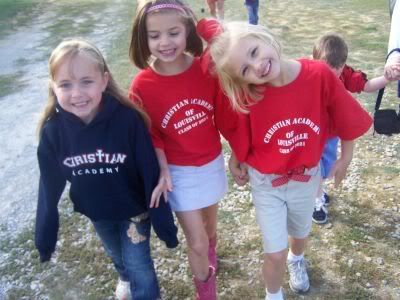 Addi and her best little buddy Annabelle :)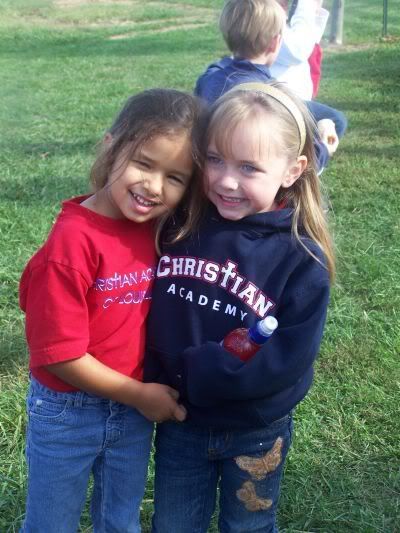 Addi when she lost her first tooth-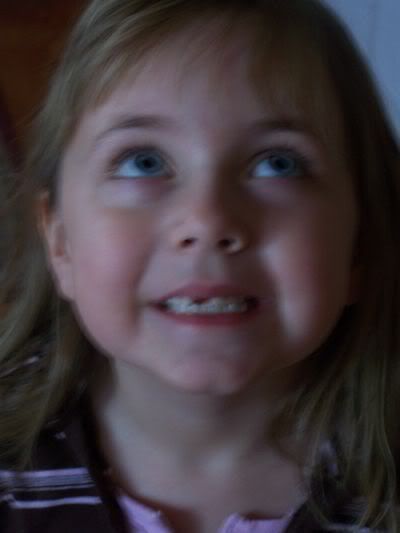 Like a week later, she lost another one. This time, on bottom :)
Savannah lost her front two teeth, and the same day that Addi lost her bottom tooth, Savannah lost one on bottom, too. Darn tooth fairy was BUSY!! :)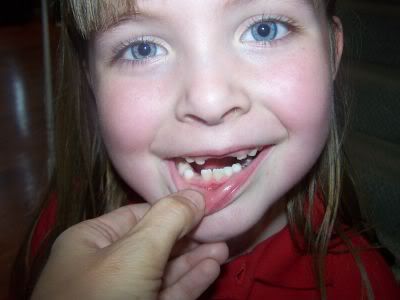 me and my dad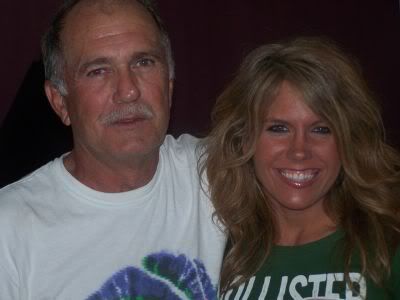 Addi has a "Teddy Bear Picnic" at her school which was so cute!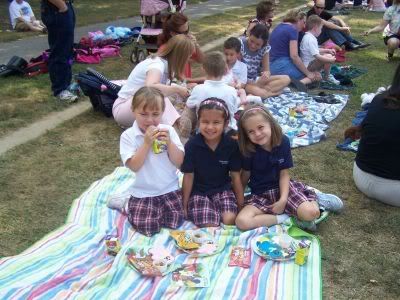 I brought the cutest little teddy bear cookies. No, I didn't bake them (are you kidding me?) but ordering them was probally even better (lol). Hey, you know me... did you really have to ask yourself if I made these or not? Yeah, didn't think so...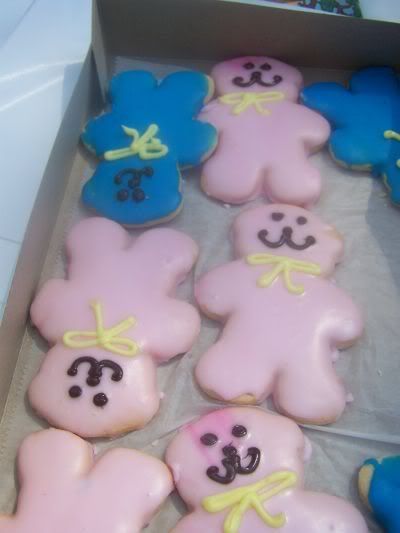 Me and Addi
Few shots of Courtney in September, I beleive...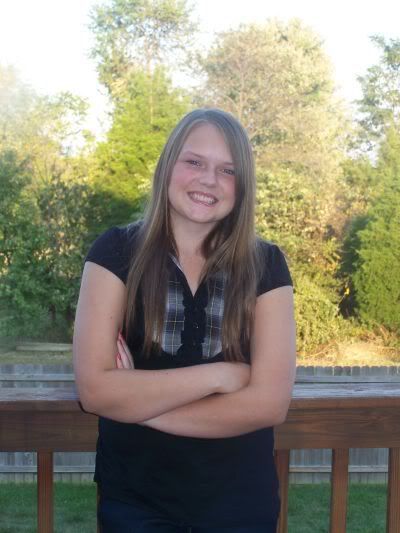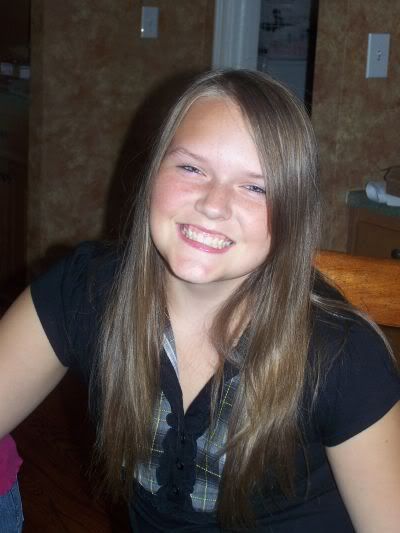 and one early November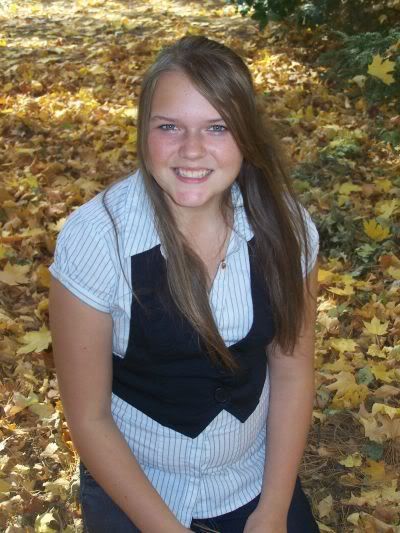 me and Court
Aspen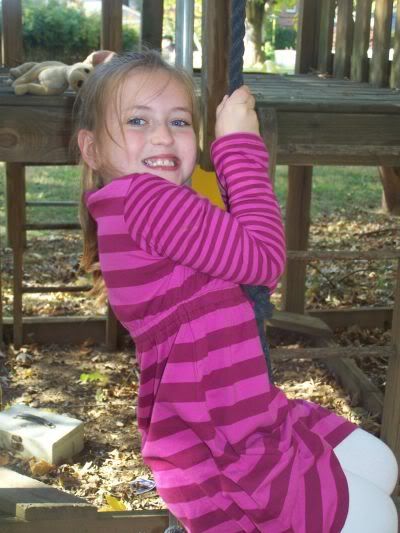 one of me... September, maybe?
Cool cats (september). I loathe this shirt of Savannah's, but it's her favorite and she wanted to wear it ALL the time. Holly, their friend, out grew it and felt compelled to pass it down to Sissy.
Great....
. Thank GOODNESS this shirt no longer fits her. I'm just tierd of LOOKING at the thing. LOL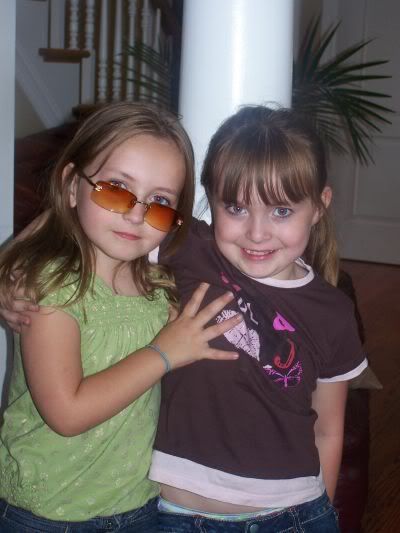 Chelcey early November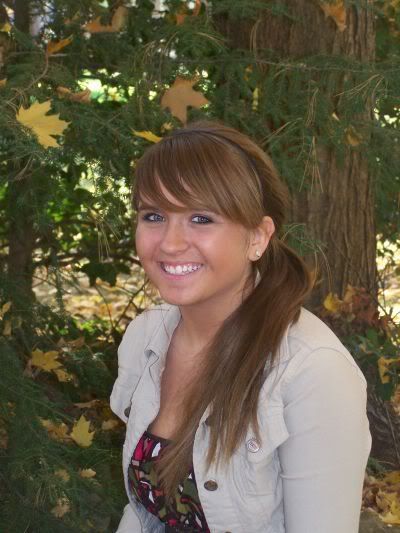 Chelcey's best friend Carson had her sweet 16th party early November and her parents rented her a pink limo to go around and pick up her friends, they went to lunch, a movie, and was dropped off at the mall. They had an awesome time :)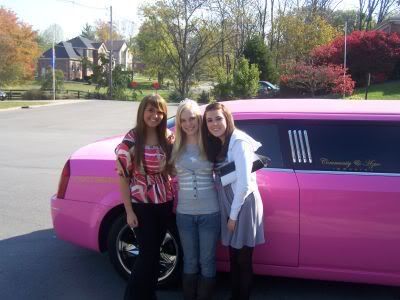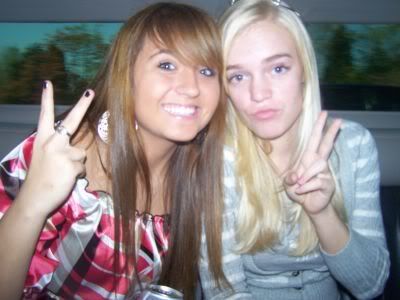 Addison after church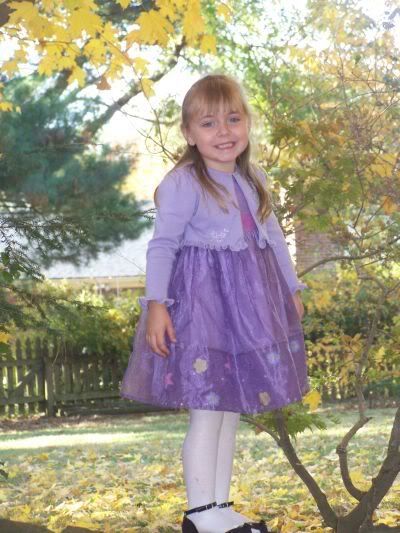 Halloween shots... Sissy and Addi
Sissy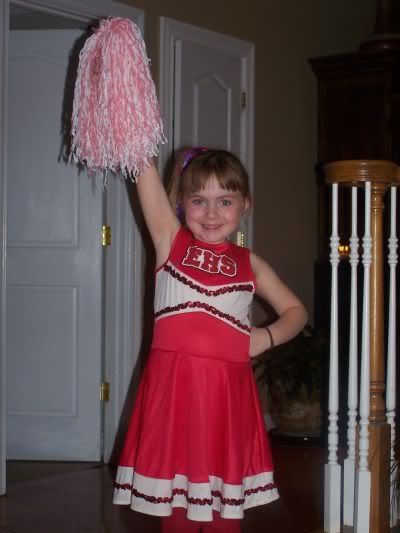 Courtney (loved her pirate costome. We spent more than I wanted to, so she said she would wear it THIS year, too. PERFECT :))...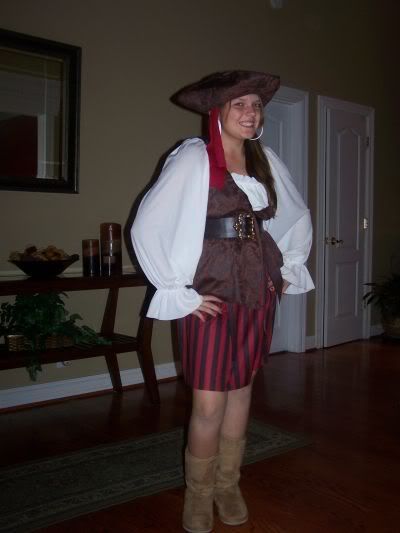 Aspen and Courtney.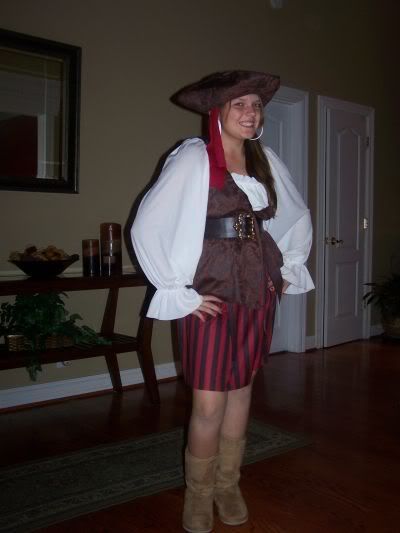 Aspen...Funny story: Aspen had a Hannah Montana costume, but it was itchy and she HATED the wig. She was having a melt down before we went trick or treating, so she finally ripped everything off, and said "I don't HAVE to dress up for Halloween.. I'm just going as myself!"... and that, she did and she was TOTALLY fine with it! It was so funny!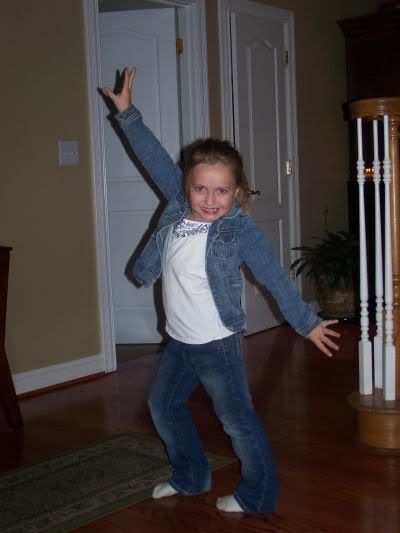 Addi as a fairy. Loved her outfit!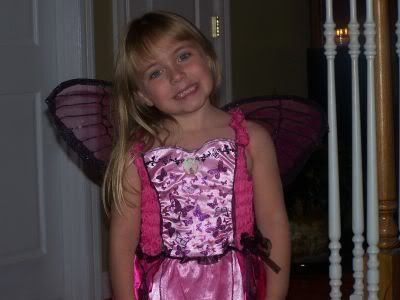 Addi and D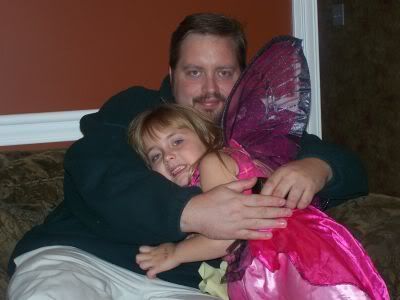 Savannah was in Hand Chimes this year at school, and here she was before her Holiday program in Decemeber. The kid is a nut!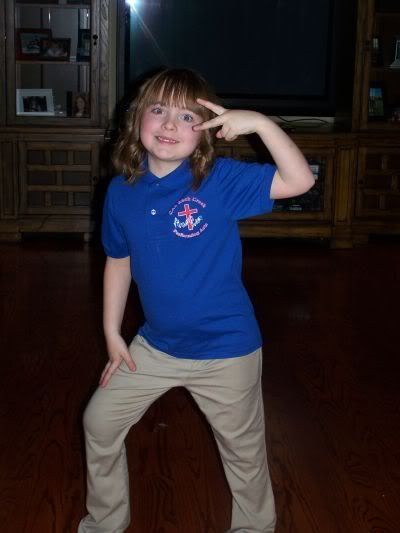 Aspen and Sis before the program (Aspen had to sing)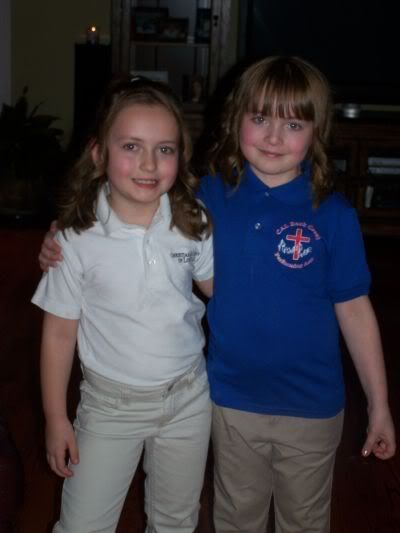 Here's Addi and Annabelle at the program... they sat together, naturally :)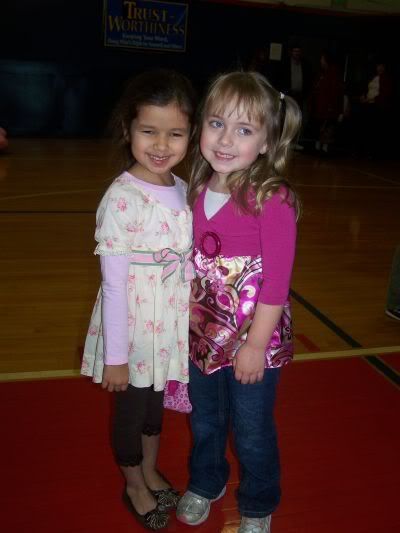 Sissy during handchimes... have I mentioned how much I HATE my camera? I want a digital SRL SOOoOOO bad!!!!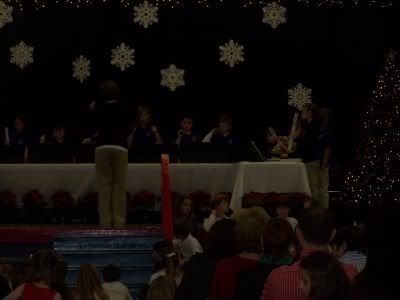 I love this shot of Savannah. This was their last week of school before Christmas break. We had been going non-stop and the kid came home, laid down in front of the fireplace and just CRASHED. :)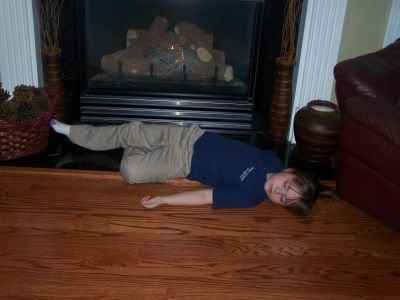 We went bowling early December and had a fun time :)
Here's Sis...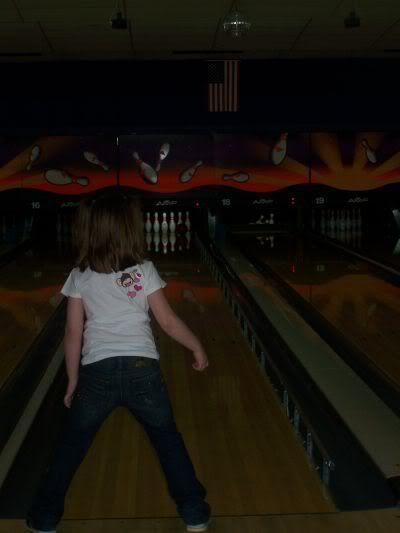 and me...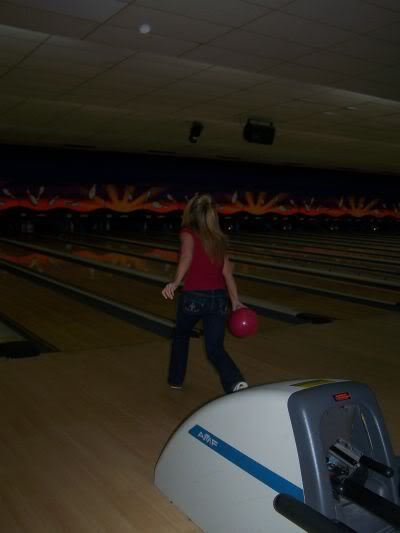 Sis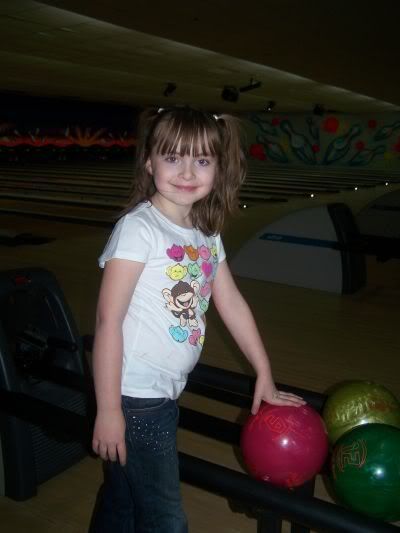 Court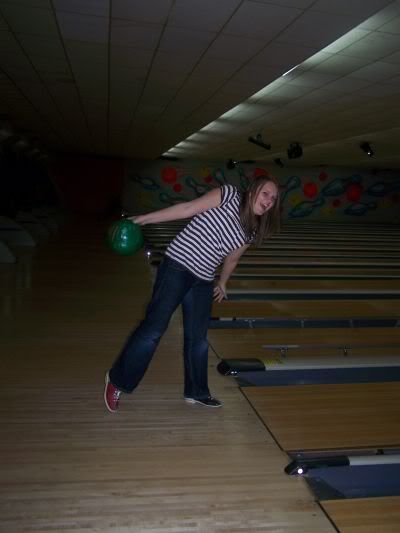 Aspen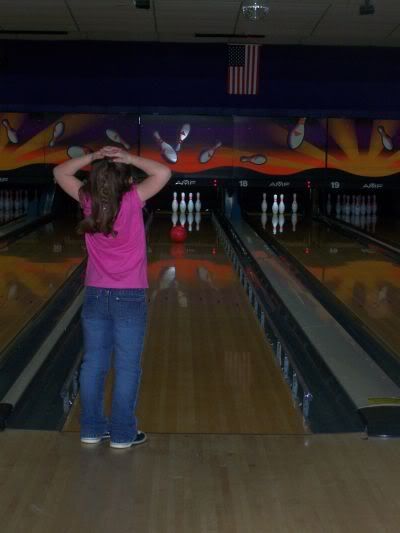 Addi and Aspen :)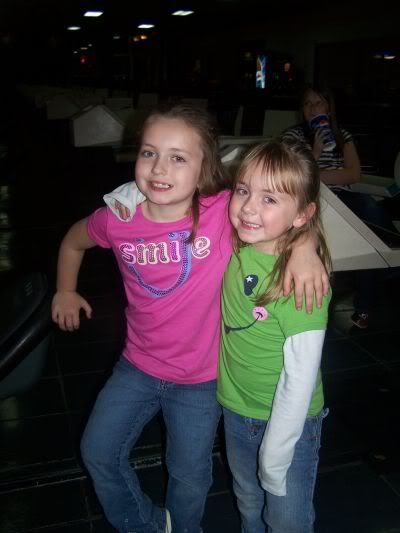 The girls were in our Church Christmas program. Addi and Sissy were angels and Aspen was a cow :) (she LOVED being the cow, too!)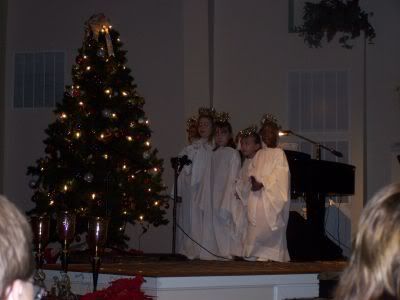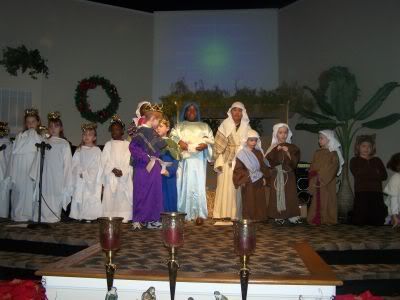 the girls and Natalie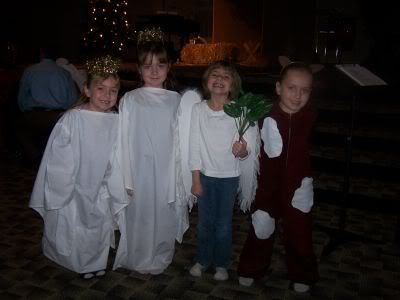 All of us after the program
me and Addi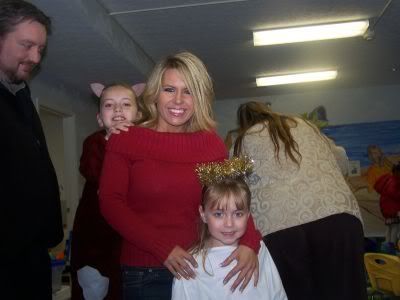 Addi
Afterwards...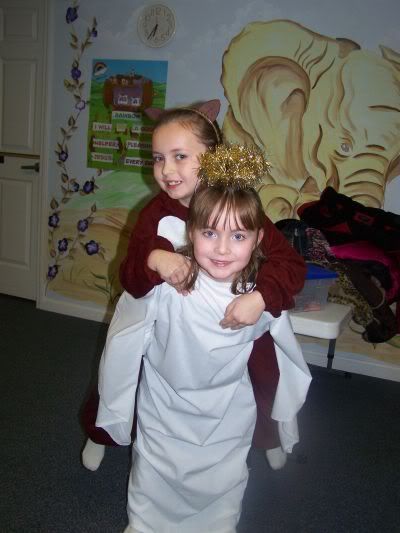 Courtney with Selena, her friend from Church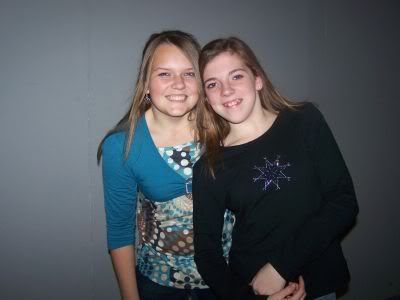 For our inside Christmas decorations, D went into the woods and gathered real garland and some red things that looked really cool :) Don't know what they were, but they looked realy pretty. These shots weren't taken until a few days ago, right before I took eveyrthing down so the green isn't as green as it was when we first started out (lol). Just work with me here, people....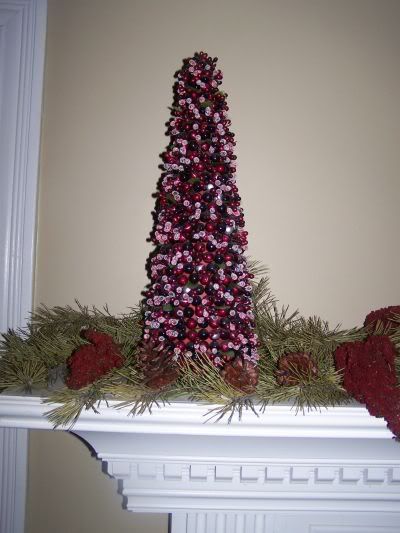 D even put the real green stuff and those red things up on all of our mantels, even the one over our front foyer window which is up HIGH. I was impressed. :)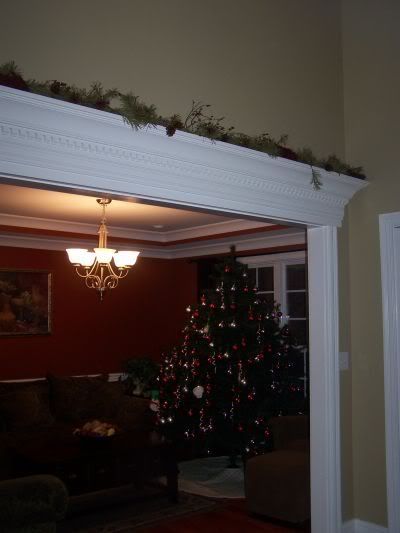 NONE of my Christmas pictures came out which was really disappointing. We STILL don't have curtains in our great room (but I *did* find the kind that we have decided on a few nights ago which I'll share shortly.. lol).. and we get ALL this natural light in that room. ALL my photos have glares on them... ugh!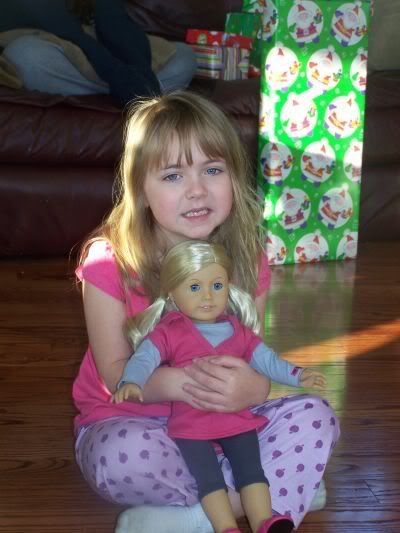 I'll share more Christmas shots soon... thought I uploaded them and looks like I didn't *sigh*...
Here's a picture of Tank (I call him Tankerbell :) or Tankster)... this is D's dads dog, i love this dog!!! :)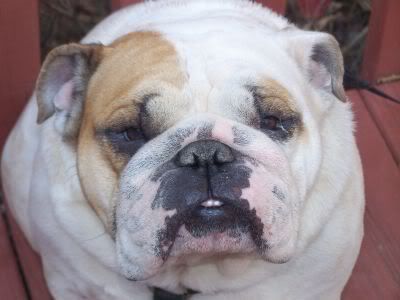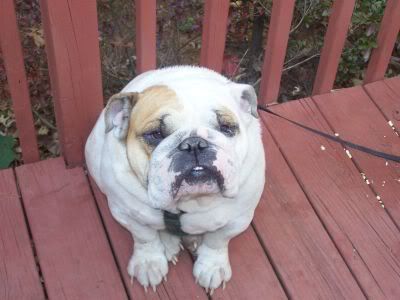 And, would you expect me to post pictures and NOT share "Crazy Sadie" pictures of my cat sleeping? I would hope not! Here's the stud muffin on two different days.... he's so cool, I swear! :)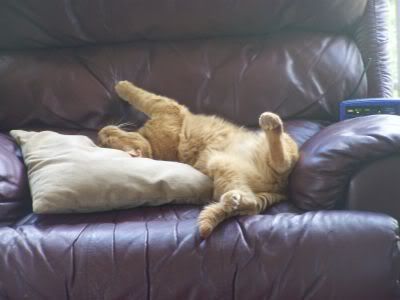 and this one was my favorite. It looked crazier in real life... how he sleeps like this I will never understand. :)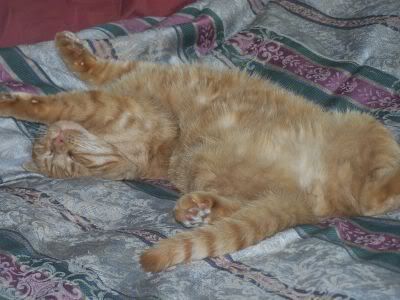 I'll share more soon..... you guys just pooped me out and it's almost time for church! :) See ya soon!