Ok, I know...I'm SO behind on blogging, I promise to catch up soon! :)
Lots to share from the ceromony, but wanted to share a few photos. D's sister sent us a disk with over 900 photos the other day and I'm still sorting through them. Still need to resize, upload, etc. So.. expect TONS very soon! LOTS of great, candid shots, which I love.
Here are a few that I resized tonight.... when I'm done resizing all the others, you're going to be wedding'ed-out, trust me :)
Chelc, Court and Addi :)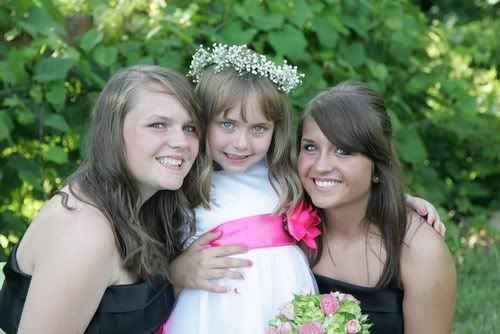 Little squirts with their fake smiles (they were SO over taking pictures).
I love this picture because this is *so* aspen. She was fixing Chewies attire before the wedding :) Great shot!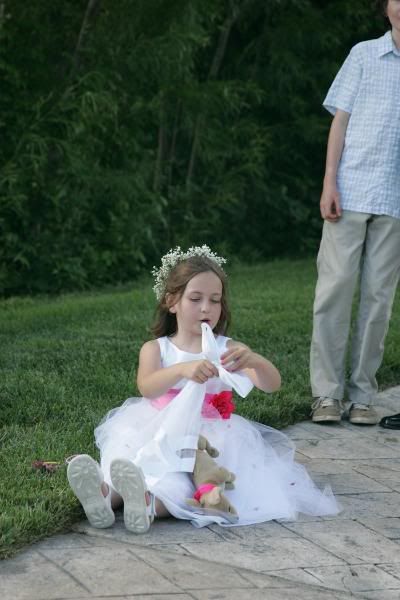 and, here he was all ready to go before the ceromony :)
Girls :)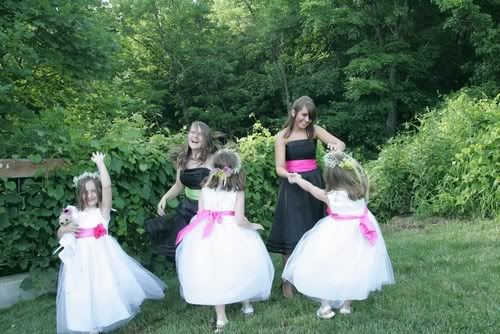 Sissy dropping petals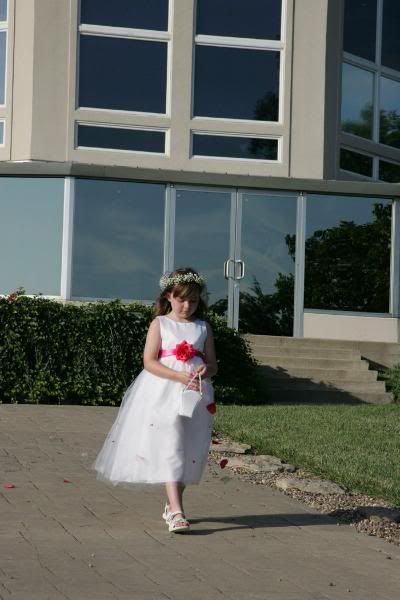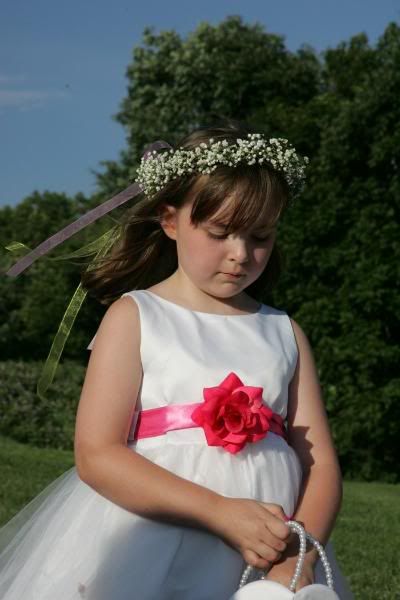 D and his dad & brother right before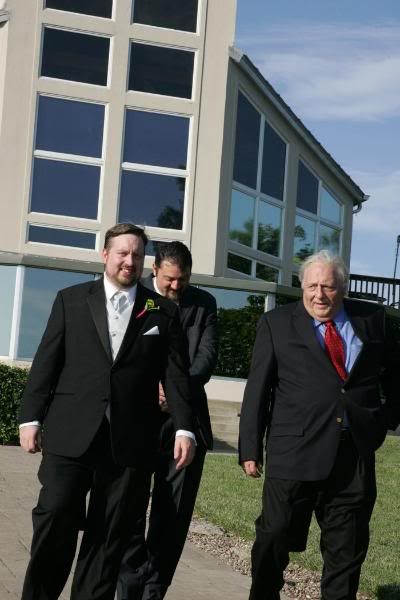 During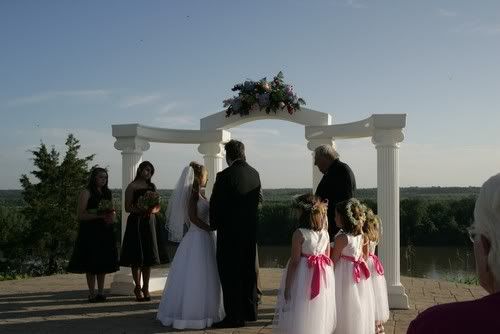 I meant to resize the one of the "real kiss", this one is me going in for the action and it looks like I have DUCK LIPS! I love it!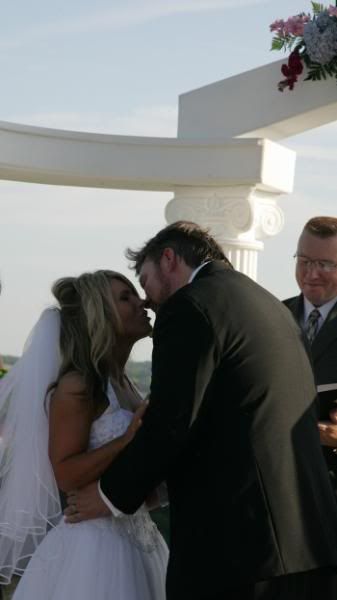 after.. walking back up :)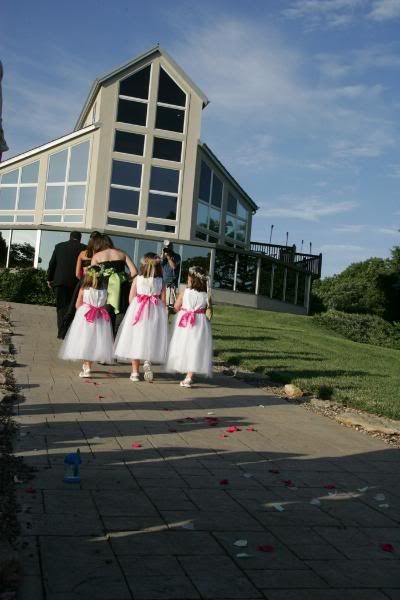 before we cut the cake
I love this one :) captured how happy we were...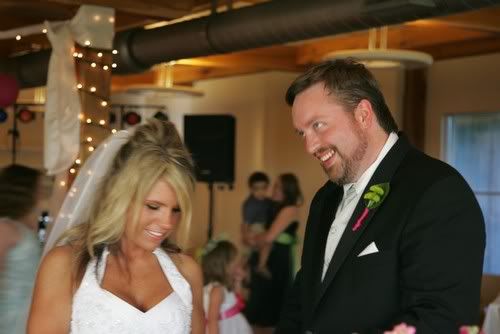 Cracks me up! This was Aspen by the end of the night.. POOPED & with a green bow around her neck :)
This was part of the centerpiece at the end of the night,after everyone had gone & all the chair covers were removed. I'm axiouse to see the full room shots from the photogragher.. it was so bright & colorful. I was SO happy with how the room turned out.
D with his brother and little Mararget (who I LOVE!!!) :)
Chelc and Court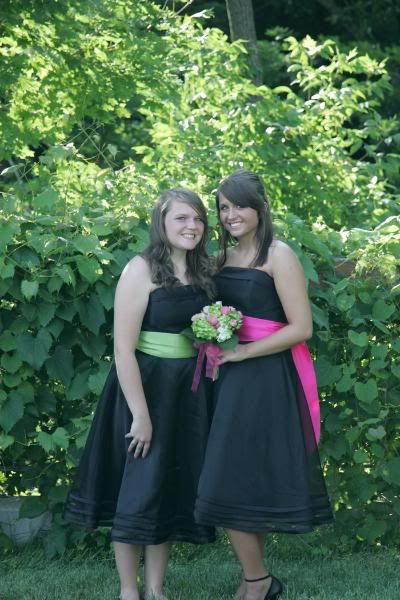 Me with my Mom and Dad (I look all porkly here! lol)
Cracks me up.. D gettin' down with my dad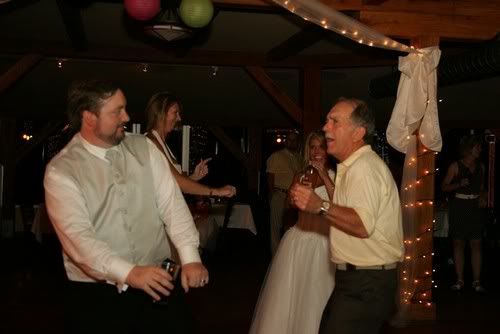 D's hair was blowing all over the place :) WINDY day after that big 'ole storm
Chelc dancing with my little great nephew, Bryland
My favorite little boy in the whole, wide world.